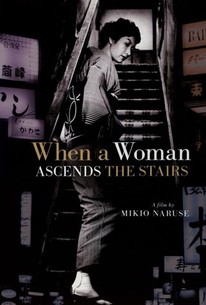 When a Woman Ascends the Stairs
1960, Drama, 1h 51m
16 Reviews
1,000+ Ratings
Rate And Review
When a Woman Ascends the Stairs Photos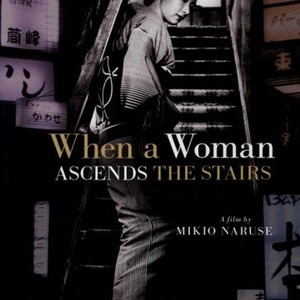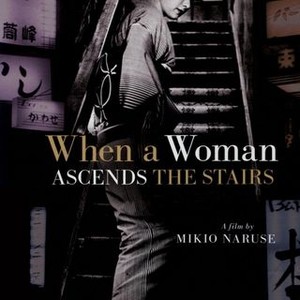 When a Woman Ascends the Stairs (1960)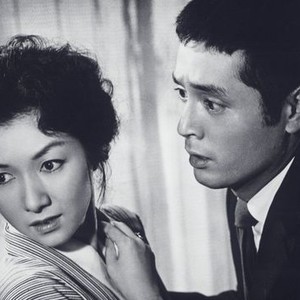 When a Woman Ascends the Stairs (1960)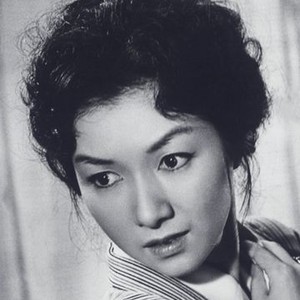 When a Woman Ascends the Stairs (1960)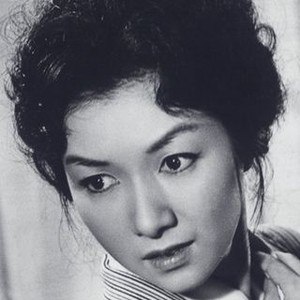 When a Woman Ascends the Stairs (1960)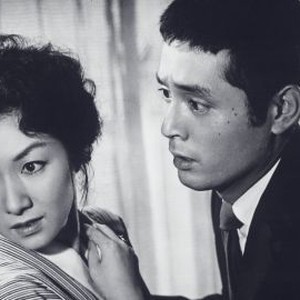 Movie Info
Widow Keiko (Hideko Takamine) is a well-liked and decently paid bar hostess, but greedy relatives and ill-advised affairs leave her lonely and facing debts. No longer a young woman, she searches for romantic and financial stability. Her heart lies with the married Nobuhiko (Masayuki Mori), but she entertains the idea of wedding kindly suitor Matsukichi (Daisuke Katô) to escape the tedium of her days and the bleak future that will await her if she ages out of her trade without marrying.
Genre: Drama

Original Language: Japanese

Director: Mikio Naruse

Writer: Ryûzô Kikushima

Release Date (Theaters): original

Release Date (DVD):

Runtime:
Audience Reviews for When a Woman Ascends the Stairs
If you have seen it tell me you didn't have tears coming down throw this heartbraking film??? This classic is surely one of my top 30 and it's nothing short of neat and near perfect! I liked the way Hideko Takamine acts out her lines with such power and emotion. The style of our director is their with the way she films it, and she tends to make more use of shadows for more reason one can see while watching. I liked every aspect of production and my final suggestion is SEE IT! (I may make a bigger review some day)

this is my first experience of naruse and in fact his only film that's widely available in the u.s. this is a shame as i found it to be a masterpiece on the level of ozu or mizoguchi. it's interesting so many of their films revolve around female characters. meanwhile you'd be hard-pressed to find a single decent female character in most of kurosawa's work

[font=Century Gothic]In "When a Woman Ascends the Stairs," Keiko(Hideko Takamine) is a widow who works as a hostess at the Lilac Bar in the Ginza Strip in Tokyo while desperately trying to hold onto her self-respect. Business has been off recently due to one of the big spenders, Minobe(Eitaro Ozawa), bringing his business to a new bar run by Yuri(Keiko Awaji), one of Keiko's former co-workers. With a little help from her manager, Komatsu(Tatsuya Nakadai), she persuades him to return but that is not enough to turn the bar's fortunes around and she finds work at another bar. [/font] [font=Century Gothic][/font] [font=Century Gothic]Directed by Mikio Naruse, "When a Woman Ascends the Stairs" is a poignant expose of the lives of the bar hostesses in the cutthroat Ginza Strip, overpopulated by bars, each going after the lucrative business dollar. Even though the hostess makes more than the average office girl, they have to spend a good deal of their salary on clothing and beauty treatments to forever appear young and pretty.(Keiko is nicknamed Mama due to her advanced age of thirty.) And their career(a none too respectable one) choices are limited to opening their own bar, marrying or becoming a mistress. Even owning a bar is fraught with peril. All of this lends insight into the general role of women in Japan at the time the film was made. The men are never home, spending their free time instead in the company of much younger women. Indeed, none of the wives make an appearance until the movie is almost over, one of which in an especially heartbreaking scene. [/font]

a patient, emotional, and highly effective portrayal of the struggle of a virtuous woman in a not so virtuous world. the film features some of the great and familiar actors from this era of japanese cinema and just about every aspect of the film was performed well. the only real drawback was that the storyline with the main characters brother, a storyline i found myself very interested in, was the only storyline in the film not developed well. the main plot however was developed perfectly and the film gets its point across with beauty. overall an excellent film for any fan of good female leads or japanese cinema.
See Details