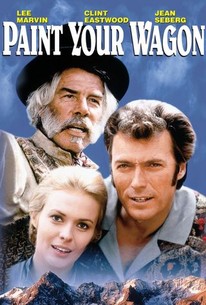 Paint Your Wagon
1969, Musical/Comedy, 2h 38m
18 Reviews
5,000+ Ratings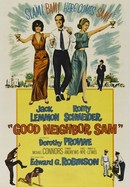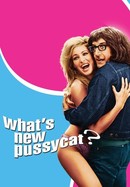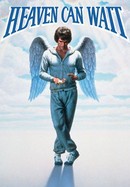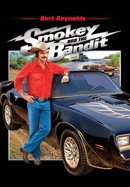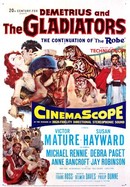 Demetrius and the Gladiators
Where to watch
Rent/buy
Rent/buy
Rent/buy
Rate And Review
Movie Info
In this musical based on the Broadway show, Ben Rumson (Lee Marvin) happens upon a wrecked wagon containing a dead man and his surviving brother, Pardner (Clint Eastwood), in the wilds of California during the Gold Rush. At the burial, they discover gold dust and stake a claim. Soon a mining camp dubbed "No Name City" emerges, rife with lonely men starved for female companionship. When a polygamist Mormon arrives looking to sell off a wife (Jean Seberg), a bidding war commences.
Audience Reviews for Paint Your Wagon
If you're a fan of movie musicals, then your viewing has probably included Paint Your Wagon at some point, and I bet you've never watched it again after that! The era of the big-budget movie musicals was long over when this one was made, and for its time, it was controversial and 'adult'. Now it seems relatively tame to have singing gold prospectors wooing and bedding the same woman. Don't look for any big performances or smash-up musical numbers with this one, there aren't any. Lee Marvin and Clint Eastwood are charismatic as ever, but they can't sing worth a damn, nor should they have tried. The results are absolutely laughable. Marvin, to his credit, could always fill a screen, even as a drunken singing prospector in underwear. I can imagine he probably was 'fully lit' for this performance -- you'd have to be stoned or drunk to get through this movie in front of, or behind the camera. Why this film really fails is that musicals don't come off well in outdoor locations. You completely lose any kind of focus on the song, because you're looking at the nice scenery, and there are some good camera shots. The scenes are confusing, the action alternating between frenetic and achingly slow. It's the kind of film that the stars probably laugh about, or wish they could erase from their memory. The songs are pretty forgettable, here's a sample: "Where are we going? I don't know! When will we get there I ain't certain, all I know is that I'm on my way!!!" The movie sort of follows this pattern...you really don't know where it's going...for hours. All I know is, it's several hours of your life that you won't get back. Go watch Singing in the Rain, it's far more entertaining.

I love Westerns but hate Musicals so I didnt know what Id think of this 1 but it was suprisingly good

The storyline is downright ridiculous. But I really like the music and I never knew Clint Eastwood had such a lovely singing voice! The special effects are wicked awesome, too. I watched the whole thing from beginning to end so that is saying something right there.

OK granted, this belongs more in a comedy section than a western section, but its hard to exclude from a list of Eastwood's most memorable movies.
See Details