Personal Tailor
2013, Comedy/Drama, 1h 45m
2 Reviews
250+ Ratings
You might also like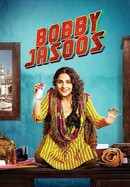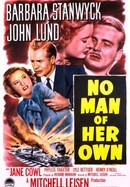 Where to watch
Subscription
Rate And Review
Movie Info
A company grants wishes to people looking for a day away from their ordinary lives.
Audience Reviews for Personal Tailor
This latest Chinese comedy from the director Xiaogang Feng was written by Shuo Wang, and stars impressive cast - You Ge as Yang Zheng, Baihe Bai as Miss Bai, Li Xiao-lu as Xiaolu Lu, Zheng Kai as Ma Qing, Wei Fan as Song Dandan... oh, I almost forgot Jackie Chan as himself! Movie consist of few stories, and the title refers to a company run by Yang (the extravagantly talented You Ge) that pulls together elaborate settings and characters to persuade its clients that they are living their dreams. In the opening black-and-white segment, Ge plays a debonair but evil Nazi colonel so his client can enact a Resistance agent's martyrdom. If you are familiar with the work of the director Feng Xiaogang, you know that his recent movies include big historical epics Back to 1942 and Aftershock, but he really made his reputation with sunny, crowd-pleasing comedies like If You Are the One. Personal Tailor mimics the easy-going charm while tackling some pretty intractable modern-day problems. This is not best of the director's work, and the start wasn't very promising start, but Shuo Wang's episodic screenplay manages at the end for the good ideas to overtake the weak ones. Personal Tailor looks good and many will say that it is as good as just about any recent Hollywood comedy, and feels about a half-year newer - characters make fun of blogs, complain about McMansions, film themselves on smartphones, and take sex in all its iterations for granted... but sometimes is like those beauties on the screen... more make up than substance! Sloppy solutions were numerous, but the big excuse could be that the movie ran into censorship problems. Who in a right mind would dare to present politicians as universal cheats and the wealthy as above the law - and as ending to choose disturbing examples of China's pollution trouble. That was probably the most effective ending to a surprising comedy.