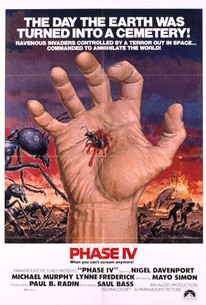 Phase IV
1974, Sci-fi, 1h 26m
19 Reviews
1,000+ Ratings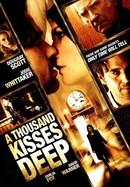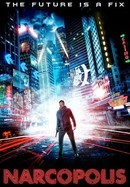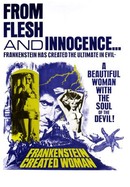 Frankenstein Created Woman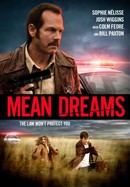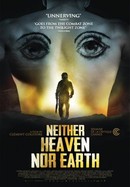 Where to watch
Rent/buy
Rent/buy
Rate And Review
Movie Info
Arizona ants mock the food chain on their way to a desert lab to get two scientists (Nigel Davenport, Michael Murphy) and a woman (Lynne Frederick).
Audience Reviews for Phase IV
If this was a documentary on ants then it may have actually been good!? Phase IV is a low budget schlock sci-fi film about gigantic ants terrorizing Arizona. The artistic direction was actually really good, it really was a shame that Phase IV became the only film from Bass. There was enough close up on ants to make your skin crawl but otherwise Phase IV suffered from poor writing and bad acting.

Saul Bass was celebrated for the opening animated sequences to several Hitchcock films and he lends his unerringly highbrow directorial debut 'Phase IV', a kaleidoscopic surrealism. The ant colonies and insect photography are a seamless collage of animatronic close-ups and vérité nature photography by Ken Middleham. Other than Michael Moriarty's expository narration, the beginning 10 minutes could be a wildlife documentary chronicling the ingenuity and antagonism among the ant ranks (ex. A time-lapse dissolve of a tarantula being devoured by ants is hypnotic). As the countdown from phase I to IV accelerates, the movie never achieves liftoff because it feels like a dry treatise on interspecies communication. The monolith-esque structures in the desert definitely hearken back to Kubrick's '2001: A Space Odyssey' but Bass lacks the otherworldly hypnosis for such visual storytelling. The gaudy climax featuring a human slowly from the sands into a psychedelic montage could be an outtake from a Ken Russell acid trip. Much like 'Transformers', the human counterparts are secondary and extraneous "necessities" but the ants are truly the undisputed headliners with moments of gravitas ala the ants' funeral procession in which they align and mourn over their fallen comrades. No one can argue that Bass wasn't an artisan for title credits but he was on less sturdy ground as a director.

"Phase IV" is an oddball, low-budget sci-fi flick from that heady, post-"2001: A Space Odyssey" era before "Star Wars" ruined the genre forever. Two thoughtful scientists are isolated in a Southwest desert laboratory, researching a theory that local ant tribes have gained human-level intelligence and organized themselves into a super-colony eventually poised to subjugate man and take over the world. Once the ants outside learn of this work, they surround the lab and put the scientists (along with a vacant ingenue who survived a nearby attack) under siege. The action is divided into four "phases," delineating stages of the ants' elaborate campaign. This is not some knowingly campy "monster movie" -- it is deadly serious, without any trace of humor. "Phase IV" is not a great film, due to its tiny cast and scope (there's barely more than one set). However, it's much better than it sounds. The closeup footage of ants is remarkable in suggesting an insect conspiracy, and the orange-tinged color scheme beautifully illustrates the arid heat (a crucial plot point). As the dedicated scientists, Nigel Davenport and Michael Murphy fully commit to making a superficially silly premise seem plausible, and Brian Gascoigne adds a moody synthesizer score with plenty of atmosphere. Interestingly, this was director Saul Bass's only feature. Otherwise, he had a long career as a title designer. On YouTube, one can find a "lost ending" that is visually brilliant but not necessarily good for the film's narrative shape.

How did Saul Bass not direct more films? This little gem from 1974 is AWESOMELY shot. Did I mention the cinematographers name was Dick Bush? So much amazing cutaway and macro work. That combined with tight editing makes Phase IV is the 2001 of "we're being attacked ants!" movies. Now I know what your saying, "Saul Bass, the title sequence goto guy for Hitchcock and Scorsese? Made a movie about being attacked by ants? This has to be a joke. I mean Dick Bush? Yes, THAT Saul Bass made a really intelligent film about a colony of intelligent ants and it's very much worth checking out.
See Details