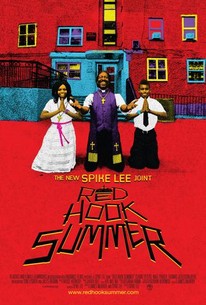 Red Hook Summer
2012, Drama, 2h 1m
66 Reviews
1,000+ Ratings
What to know
critics consensus
Red Hook Summer is just as bold and energetic as Spike Lee's best work, but its story is undermined by a jarring plot twist in the final act. Read critic reviews
You might also like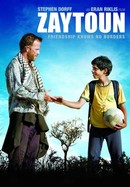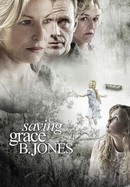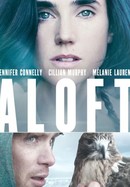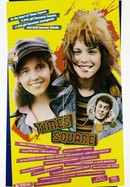 Rate And Review
Movie Info
A well-to-do Atlanta teen (Jules Brown) documents a summer spent in the Brooklyn housing projects with his devout grandfather (Clarke Peters).
Critic Reviews for Red Hook Summer
Audience Reviews for Red Hook Summer
As much as I enjoyed Clarke Peters's performance, this was a movie that felt like a pale imitation of Lee's groundbreaking early work. It could easily have been half an hour shorter, and it would have been more powerful for it--too much needless exposition in the early going. The child acting was barely competent and the pacing was off; the plot twist didn't feel earned. Still showed decent flashes of the old Lee's thematic territory--disillusionment with the American dream, particularly in the wake of the 2008 economic crisis--and had some stellar stylistic flourishes near the end, but these pluses just weren't enough to save the film.

In "Red Hook Summer," Colleen(De'Adre Aziza) drops her thirteen year old son Flik(Jules Brown) off in Brooklyn to spend the summer with her father, Enoch(Clarke Peters), a Baptist preacher and boiler repairman. None of which is to Flik's liking, starting with the accommodations. And then there is the lack of air conditioning, the non-vegan food and most importantly the lack of television. All of which he records faithfully with his Ipad 2. At least, there are the sunday school snacks which he consumes with his new friend Chazz(Toni Lysaith). Even with a shocking third act plot twist that is more Old Testament than New Testament, "Red Hook Summer" is more often than not an evocative look at a boy's expanding his boundaries, both physically and mentally. And a very good performance from Clarke Peters certainly helps matters. But like with other of his recent movies, Spike Lee has a lot easier time with what he wants to say, than in how he says it which is usually just as important, even with the occasional directorial flourish.(It should come as no surprise how little difference there is between a rant and a sermon.) An example of this is on the subject of gentrification as the neighborhood of Red Hook does not come alive on screen like it should have.

Another entry in Spike Lee's Chronicles of Brooklyn series, this is the tale of Flik Royale, a sullen boy from middle-class Atlanta who is sent to spend the summer in the Red Hook housing projects of Brooklyn with his fervently religious grandfather whom he has never met before. It's another coming-of-age fish out of water type story, and, while it's nothing all that new, it has some nice ideas and potential behind it. The main problems are the execution (I wasn't all that enamored by the hand-held digital camera work), and a late plot development that comes basically out of nowhere and pretty much derails tings. Also, the acting (especially by the young actors) is pretty bad. I get that Lee was going for a more naturalistic style with their performances, but unlike Gus Van Sant, he can't pull it off. The performance by Clarke Peters as the grandfather is actually pretty good though, and easily the strongest part of the movie. I did like the humor, and, as I said, some of the ideas, but ultimately this one falls pretty flat. I did enjoy the world they tried to build here though, and it was also pretty cool seeing Spike briefly bring back his Do The Right Thing character Mookie. All in all, a largely 'meh' kind of movie. It's got Lee's trademark flair all over it, just not the energy or memorability.
Quotes
There are no approved quotes yet for this movie.