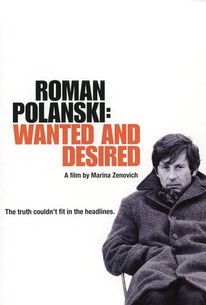 Roman Polanski: Wanted and Desired
2008, Documentary/Crime, 1h 40m
48 Reviews
2,500+ Ratings
What to know
Critics Consensus
A courtroom drama and an exploration of celebrity and responsibility. Read critic reviews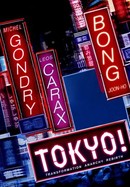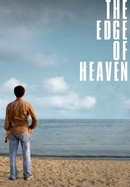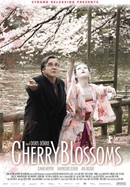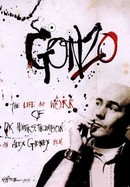 Gonzo: The Life and Work of Dr. Hunter S. Thompson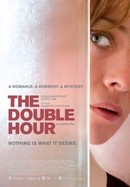 Rate And Review
Roman Polanski: Wanted and Desired Photos
Movie Info
In this acclaimed documentary, Marina Zenovich probes the sexual misconduct case against world-renowned director Roman Polanski. Arrested for drugging and then having sex with a minor in 1977, Polanski famously pled guilty and fled the United States for France before sentencing, fearing a corrupt judge. Zenovich explores the events of that year in depth through archived footage, and also examines Polanski's tragic past, including the murder of his wife Sharon Tate, and surviving the Holocaust.
News & Interviews for Roman Polanski: Wanted and Desired
Audience Reviews for Roman Polanski: Wanted and Desired
Roman Polanski is my all time favorite directors, his films while not always consistent, when they're good they're the greatest ever made. He could just be the most genuine person in the industry.The film did a good job telling his two most personal life events, murder of his wife, and the child molestation case. For the case of child molestation it brought in all parties, the victim, prosecuter, and Polanskis friends were all interviewed. All of them could agree on two things, the swine of the media, and the awfulness in Judge Rittenband. Even the prosecuter stated he would flee under those conditions. It's one of the all time lows of the American judicial system. The documentary told his stories, side by side with Polanskis films. Making it feel almost as if Polanski foreshadowed all of this. Deeply personal and informative, I loved this documentary

A mediocre doc designed mainly for Polanski. It goes on to depict how Polanski couldn't get a fair trial that he deserved more than any other human due to a judge craving for media popularity.

A wonderful look at corruption and justice, even if it's justice we don't agree with. Putting Polanski's crimes to one side, there is no denying he is an exceptional filmmaker. He is able to address a darkness many hope never to experience. It's very easy to see Polanski as a coward that ran from sentencing, but we also have a fascinating story of a judge hungry for fame. That cares more about peoples opinion of him, than he does keeping his word. It's a fascinating battle where everyone appears to be in the wrong, and the two lawyers seem to be the most honest of the bunch. It's a great watch, just for all of the different reactions it can evoke, with Polanski's troubled and harrowing life as a backdrop for greater tragedies to come.

Wanted and Desired isn't a particularly entertaining or dynamic documentary (I fell asleep twice during it, but in the film's defense it was Thanksgiving Day), but if nothing else it gives you a more clear understanding of what happened behind the scenes of Roman Polanski's controversial trial from the mid-70s. If you're a fan of archival footage intercut with movie scenes and interviews you're in luck. Filmmaker Marina Zenovich seems to be in Polanski's corner and I kind of took the same stance. As far as Polanski's concerned, the guy survived the Holocaust and his wife and friends were slaughtered by the Mansons. I'm not saying that should give someone carte blanche to dope and cornhole a teenager, but when even the family of said teenager is calling bullshit on the case, something's seriously wrong. And as far this documentary getting made just when you thought all the dust was settled? All I've got to say is never trust lifetime awards from Swiss film festivals...
See Details