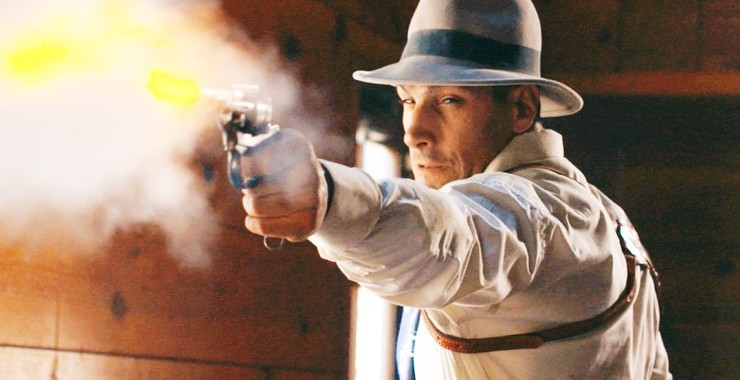 TRAILER 1:46
Play all videos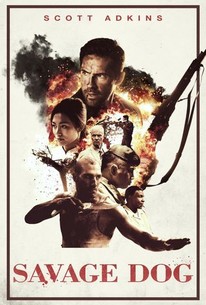 Savage Dog
2017, Action/Drama, 1h 35m
14 Reviews
100+ Ratings
Where to watch
Rent/buy
Rent/buy
Rate And Review
Savage Dog videos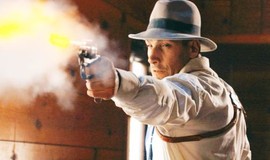 Savage Dog: Teaser Trailer 1
TRAILER 1:46
Movie Info
In 1959 Indochina, Den-Dhin-Chan labor camp is run by Vietnamese warlords and European war criminals. Here, at the worst prison in the land, former boxing champion Martin Tilman has made a name for himself fighting tournaments on which wealthy criminals gamble in high-stakes events. Tilman is due for release, but the corrupt forces running the jail will do everything in their power to keep him locked down.
Genre: Action, Drama

Original Language: English

Director: Jesse V. Johnson

Producer: Ehud Bleiberg

Writer: Jesse V. Johnson

Release Date (Theaters): limited

Release Date (Streaming):

Runtime:

Distributor: XLrator Media

Production Co: Compound B, Bleiberg Entertainment
Audience Reviews for Savage Dog
What's this? Another martial arts movie starring Scott Adkins and a few of his mates? Well OK, I guess...as long as its a little bit differ...oh. Martin Tillman (Adkins) is an Irishman serving time in Indochina 1959 (for whatever). He is also wanted by the British for his links to the IRA and a terrorist attack. So straight away, am I supposed to be rooting for this guy? Anyway old Martin is a good brawler (who'd of guessed it huh) and makes corrupt prison warden Steiner and his other corrupt mates plenty of money. But unfortunately the British are after Martin and are snooping around Steiner, so he releases Martin. Martin gets himself a little job in a small bar run by Valentine (Keith David). There he falls in love with a girl and starts to feel at home. Alas Martin quickly lands himself in trouble when he ejects a troublemaker from the bar (beating him up in the process). This troublemaker turns out to be a top fighter for Steiner and his cronies. So Martin is offered the chance to come fight for Steiner, again, to make up for it. Naturally he declines, but Valentine talks him into it for the money. So Martin fights, the money is good and everyone is happy. Eventually Martin is instructed to lose a fight because he's simply too good and no one is betting against him. At the same time Valentine unknowingly bets his bar on Martin to win. So Martin loses the fight and Valentine loses his bar. In his frustration Valentine attacks Steiner's henchmen and gets himself killed. In turn Martin is also taken out despite Steiner not really wanting that. But luckily Martin is only wounded and comes back to exact his revenge. Yes the plot is initially a different spin on the usual proceedings, they have actually tried to build the characters and give the movie some purpose. But this merely becomes a little convoluted with bits of the plot not really going anywhere and then everything just being reduced to the usual vengeance scenario. The whole 'underground fighting for the bad guys' aspect is so incredibly unoriginal now its not even remotely entertaining. Of course you know Martin will be betrayed eventually, that is a no-brainer. He comes back from the dead, has his little training montage and voila! You couldn't get more cliched if you tried. The curious thing about the story is the fact its narrated by Valentine, the movies token black character. Its odd because this character narrates it as though he's telling someone a story from his past, yet he dies. The really odd part is he carries on narrating after his character has been killed! Martin's love interest is in the movie purely for him to have a love interest and sex scene, she is of no real consequence. I think she is actually the daughter of Steiner, I think, but that also went nowhere. The main henchmen are the real hook for the movie as they are played by other martial arts superstars. Cung Le plays an ex-Vietnamese paratrooper who doesn't really do or say much. Unfortunately this character could be taken out of the movie very easily and you wouldn't notice. He is literally there just for a good fight scene. The second in command henchman apparently fought for the Nazi's and is played by Marko Zaror. This guy actually does have some input into the plot in the sense that he does much of the bad stuff. Both are merely cast for one thing though, and they do deliver when it counts. Each has their own main fight sequence and they are of course very good, well choreographed. But again we are shown another reason not to like the protagonist Martin as he kills Cung Le's character cheaply with a gun after getting beaten in the fight. The movie also has other known fighters dotted throughout who you may or may not recognise. I think the problem with this Adkins movie, and others, is Adkins himself. This guy just isn't a leading man type guy. He doesn't really have the looks for a leading man, in fact he looks more like a bad guy. And more crucially he can't really act too well, his range is limited. The same can also be said for most of these guys, they work well in the background as stuntmen or minor henchmen with little dialog, but that's it. Give these guys actual acting roles and things tend to fall apart, Zaror being particularly bad in this movie. I know you could say the same about JCVD but he gets a pass because he was the first, he was one of the original 80's action men. So yeah Adkins character in this movie is an IRA terrorist who gets away with his dubious past basically, kinda shitty. Obviously this is a movie made for a specific fanbase and that fanbase I'm sure will enjoy this. If I was back in my teens I reckon I would love this too, but I'm not. With that I can't say that I loved the movie, but its not terrible. You want some solid fights then you will be pleased with this. Nothing spectacular but just solid fight sequences and gun battles with plenty of blood that do look good. Other than that its just business as usual really, the only quirk being who they can match up in these movies. Problem is there is only so much you can do and you can't keep regurgitating the same spiel over and over.
See Details