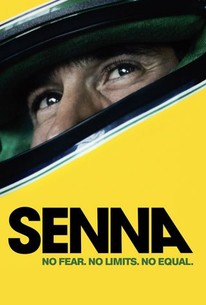 Senna
2010, Documentary, 1h 44m
122 Reviews
10,000+ Ratings
What to know
critics consensus
Even for filmgoers who aren't racing fans, Senna offers heart-pounding thrills -- and heartbreaking emotion. Read critic reviews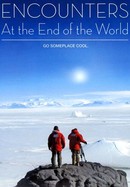 Encounters at the End of the World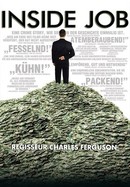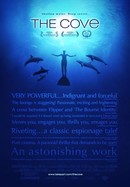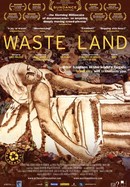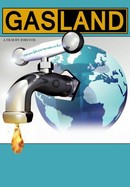 Rate And Review
Movie Info
Ayrton Senna becomes a three-time Formula One racing champion and Brazil's national hero before his untimely death at age 34.
News & Interviews for Senna
Audience Reviews for Senna
Competent and well made documentary, but not as essential as Life On The Limit

An arresting, incredibly well constructed documentary on the life of Ayrton Senna, a Formula One race car driver during the 80's and early 90's whose dominance of the sport is largely unknown by the common sports fan. Senna is such a lovable person and you can see why his home country of Brazil rallied around him and treated him like a god, because of his humble nature and intense spiritual belief in God that made him such a riveting public figure. If you know his story already, you know it has a tragic ending attached to it, and the way this is handled is extremely moving and heartbreaking. Quite simply, this is not just a fantastic documentary, but also one of the greatest sports movies ever made.

This is an incredible and heartbreaking documentary. You really don't need to be an F1 fan to find something to like in this documentary. There film tells the story of Senna and his meteoric rice to F1 stardom as well as becoming a hero and inspiration to many in his native Brazil during a particular tough time in the country where they were facing mass poverty, societal problems, issues with the current regime, etc so Senna came around at exactly the perfect time to these people and you get to see more of how his celebrity status didn't change his personality one bit, he was still the same humble and charitable man he ever was and his success as a driver made him able to do stuff for his country and its people that he couldn't have otherwise. But the real meat of the film comes in seeing how Senna's driving career developed, in particular his rivalry with Prost. Alain Prost, in this documentary film, is the best villain since the Joker in The Dark Knight. Perhaps that's overstating the point, but Alain, at least in the portrayal in this movie, I'm sure the real man is completely different, comes across as a gigantic asshole. The way the story of this rivalry is told is pretty incredible. Alain Prost is the dominant F1 driver who knows how to manipulate the politics of the sport when Senna joins his team. The relationship was never strong,at any point, but the first year it was adequate. Senna and Prost could be in the same room doing an interview with each other. You could sense, from their body language, that there was something that they didn't like something about the other. Of course their relationship, as the years went on, got considerably worse, all coming to a head during the 1989 Japanese Grand Prix where Alain Prost, if Senna doesn't finish the 89 Japanese Grand Prix in first place, would end up winning the F1 World Championship for that year, as there was one more race left. So incidentally, both Prost and Senna end up crashing into each other and Prost ends up out of the race. Senna ends up getting BACK into the race and actually wins it. Seeing Senna get back into the race, Prost goes back to speak with the FIA officials regarding Senna illegally getting back into the race. In the end, the FIA ends up disqualifying Senna from the race, which means that Prost ends up winning the championship on a technicality. This decision is controversial considering that Prost is close with the President of the FISA and FIA so it's clear he used his influence with the President to get this ruling enforced. A ruling that hasn't been consistently enforced as shown in the documentary. This brings us to the 1990 Japanese Grand Prix and this time the shoe's on the other foot, if Prost doesn't finish first at this Grand Prix then Senna is the World Champion. As luck would have it, Prost and Senna end up crashing into each other in the first TURN of the race and both Senna and Prost end up out of the Grand Prix and, since Prost couldn't finish, Senna ends up as the World Champion for that year. That was really satisfactory to see, seeing this manipulative man get his comeuppance. I thought the Senna-Prost rivalry was THE highlight of the film, far and away. Compelling storytelling right there. That's not to say the rest of the film isn't up to snuff, because it is. I think the film does get over the potential dangers of F1 driving and how Senna himself is one of the people trying to spearhead a change in making it safer. It is unfortunate that Senna himself ended up succumbing to injuries during a crash at the 1994 San Marino Grand Prix, a weekend that was marred by the death of another racer, Roland Ratzenberger, and an injury to one of Senna's teammates. That makes the whole documentary even more heartbreaking, seeing how Senna fought to make the sport safer and his death being the impetus to make the entire thing safer. To this day, F1 hasn't had a driver die on their tracks. Seeing how his death affected Brazil makes the entire thing into an even more heartbreaking deal since Senna was so idolized in his country at a time where they really needed it and it is a tragic story to say the least. I would recommend this movie to just about anybody, you don't need to have any knowledge of F1 to enjoy this documentary. The story of Senna speaks for itself, and I thought it was an incredible and fascinating documentary.

Senna is a documentary based around the career of Ayrton Senna, regarded by many as the greatest racing driver who ever lived. It is very much based around his exploits on the track, his private life getting little in the way of screen time, but I suspect that this is a true reflection of an obsessive perfectionist and competitor who lived for his art. My interest in motor racing can best be described as "passing" as I find F1 today a sport in which robots are driven by robots, but the drama provided by the intense and bitter rivalry between Senna and Prost and the interaction between the men and their machines is in sharp contrast to what the sport has become in the wake of Senna's death. There's some thrilling in car footage of the man in action and I personally would have preferred to see a little more of the races themselves but it's an interesting and intelligent insight into the career of a man who epitomised his sport.
See Details