The Sign of the Cross
1932, Drama/History, 1h 58m
11 Reviews
250+ Ratings
You might also like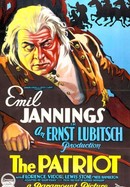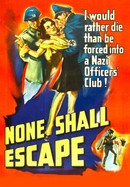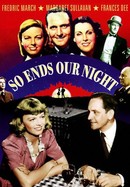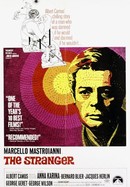 Rate And Review
The Sign of the Cross Photos
Movie Info
After Emperor Nero (Charles Laughton) blames the Christians for burning Rome, he orders that they be sent to the Colosseum. While rounding them up, military leader Marcus Superbus (Fredric March) meets pretty young Mercia (Elissa Landi), who begs him to free her stepfather, Titus (Arthur Hohl). Marcus does so with the hope of seducing her but is unsuccessful. Empress Poppaea (Claudette Colbert), who has her eye on Marcus, soon learns of Mercia and, out of jealousy, orders her fed to the lions.
Audience Reviews for The Sign of the Cross
Cecil B. DeMille again, this time in the Rome of Emperor Nero, imagining on film for his breathless fans what it was like for Christians in those days of public executions for entertainment and propaganda sake. Laughton (with a ridiculous nose piece) is the depraved ("because he's homosexual") Nero, existing only for the next moment's debauchery. Colbert (barely dressed for the length of the film) is his manipulating wife and the real power in town (and herself a slave to her unbridled passions). And March plays Nero's muscle (loyal to Nero mainly as it allows him his vices). The film exists to make money, and DeMille's plan is simple: bathe the yokels in the sin they're curious about, and then pretend to redeem them with some bargain basement piety (sort of). It's all a setup for the last portion of the film wherein DeMille unleashes his undeniably interesting spectacle of what a day at the Colosseum might've been like. He might've been a populist, but he knew his audience, as any good carny does. Not to be missed.

"the sign of the cross" is one of cecil b. demile's epic flicks, introducing the story of the prosecutions on christianity in the ancient empire rome. it has charles laughton as the sinisterly merciless niro who enjoys witnessing his palace burned, claudette colbert as the lecherous empress who would arbitrarily disposes of her love rival due to the bitter jealousy, and fredric march as the love-crazed roman official who sacrifice himself for his love toward a fanatic christian woman. colbert exuberates the aristocratic sensuality in the floral bathing pond with her breasts vaguely baring, and lasciviously willful enough to respond her reluctant candidate of paramour "i love you" while he spitefully addresses her as tramp. except the slightly unproper curl bang, colbert paves the stepping stone for her niche of the 1934 cleopatra, another collaboration with director demile. laughton's obese insolence also savors up (or uglifies) the image of empirer niro. fredric march's gallant is a flat character who could barely move anyone, and his dedication of love could be explained by the proverb "what you can't get is always the best." elissa landi's blonde christian lily is a dreary character with uncomprehesible religious fever. maybe demonstrating how sincere christian martyrs explored the path of this widely converted religion itself is a preachy topic, and it makes you probe how could a former cult with so many stubbornly radical followers get so overwhelmingly popular? the sign of the cross was the the zodiac mark then, and the main difference is it's been validified with pragmatic hegemony today. demile's trademark is his lush vaudevilles, and the most intriguing one would be the snake-swaying lustful dance from a sedutress clinging to another female while the christian martyrs are marching outside with their jarring gospels. and mostly controversial of all, the circus theater of ancient rome plays various rousingly vile beast-human sequences, such as tiger nibbing child, ape rapping a tied naked woman on the pole, amazonian decapitating midget, crocodiles looming over a confined woman....and the last one, lions devouring christians. they're all disturbingly gory manifested by the stark tone of black and white, with enough explicit insinuations to suggest the brutality of roman mob, and the most unsettling of all, the wailing excitement and morbid amusement on the audience's faces. you may wonder if christiany is really such a great religion that people are willing to be consumed by wild felines alive for it...is march's last-min pledge out of his sudden elightenment or he's just a romantic steer willing to die with his lover?