Silver Linings Playbook
2012, Comedy/Romance, 2h 2m
262 Reviews
250,000+ Ratings
What to know
critics consensus
Silver Linings Playbook walks a tricky thematic tightrope, but David O. Russell's sensitive direction and some sharp work from a talented cast gives it true balance. Read critic reviews
You might also like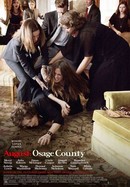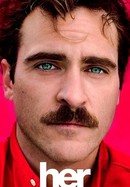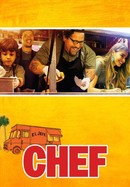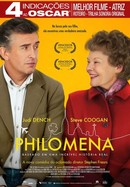 Where to watch
Rent/buy from $3.99
Subscription
Rent/buy from $3.99
Rent/buy from $3.99
Rate And Review
Silver Linings Playbook Photos
Movie Info
After losing his job and wife, and spending time in a mental institution, Pat Solatano (Bradley Cooper) winds up living with his parents (Robert De Niro, Jacki Weaver). He wants to rebuild his life and reunite with his wife, but his parents would be happy if he just shared their obsession with the Philadelphia Eagles. Things get complicated when Pat meets Tiffany (Jennifer Lawrence), who offers to help him reconnect with his wife, if he will do something very important for her in exchange.
Audience Reviews for Silver Linings Playbook
"Silver Linings Playbook" does a superb job at creating both humor and drama. The plot to "Silver Linings Playbook" is a man fresh out of a mental hospital named "Pat Solitano" portrayed by "Bradley Cooper" is trying to get his original life back, which he lost. One night he meets a peculiar woman at a dinner named "Tiffany" portrayed by "Jennifer Lawrence". The opening scene to the movie is "Pat" rehearsing his lines, which he will say to his family when he reunites with them. This scene is a great introduction for the audience to the antagonist of the film "Pat Solitano". For the most of this movie it shows "Pat" and "Tiffany's" relationship developing. These scenes are great to watch as they are humorous and fleshes out the characters more. The climax of the film was predictable, and didn't feel like the steaks were high enough. "Bradley Cooper" gives an amazing performance as "Pat Solitano". And once again "Jennifer Lawrence" stuns the audience with here portrayal of "Tiffany". The soundtrack to "Silver Linings Playbook" at times is very sad and dramatic, but occasionally the music should be sad but doesn't fit in with the scene at all. The camerawork is usually worked with well but there is always one or two scenes that the camera is unnecessarily moving a bit too much. Finally "Silver Linings Playbook" is a very humorous film, it makes humor out of things you don't expect, "Robert De Niro" understands how to do this and exceeds in the film's humor. If you are a person who enjoys some of director "David O. Russell's" films then I highly recommend you watch "Silver Linings Playbook" as it very comedic, amazing acting and an interesting plot. Although the film does have some issues these being "Tiffany" not having much of a history, unnecessarily shaking the camera and a predictable climax. I give 2012's "Silver Linings Playbook" an 8.5/10.

David O. Russell may just be a bit overrated. Silver Linings Playbook has four great performances, but is unfortunately unrisky in its exploration of disorders. The film opts for a simple love story and the central pairing is more brother and sister. For a solid romantic comedy drama, SLP is perfectly fine. As a daring understanding of bipolar disorder, it faulters. Rating: 61

I found 'Linings' an interesting movie with pros and cons. Pros: Dealing with mental illness - and hope for the future; interesting to see Lawrence in a role so different than Hunger Games. Cons: When I read the various comments and history of the film, it was nominated for so many Academy Awards? Really? Didn't seem that special.

Reprehensible simplification of the lives of people suffering from depression, and their significant others. Very offensive, and in light of how well it's been received, equally disconcerting. It's baffling to think that this was by the same guy who made "Spanking the Monkey".