Snowman's Land
(2012)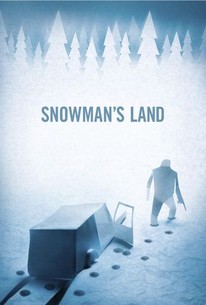 Movie Info
In this wry German dark comedy, Walter (Jürgen Rißmann) is a professional hitman who has just botched a job. Forced to leave the city, he reluctantly takes up an offer from eccentric crime boss Berger (Reiner Schöne) to protect his house (and young, pretty, free-spirited wife Sybille) in a remote region of the Carpathian Mountains. At Walter's side is Mickey (Thomas Wodianka), his chatty, thrill-seeking old friend. After a freak accident, what seemed to be a nice, easy holiday job for the hapless pair soon becomes a comically nightmarish fight for survival. Stunning cinematography of the deceptively idyllic snowy landscapes and hardboiled, clever plot twists make Snowman's Land an unmissable genre classic. -- (C) Music Box Film
Critic Reviews for Snowman's Land
Audience Reviews for Snowman's Land
½
This is a competently made film with some good moments, visually, and some funny scenes. The problems come in with the narrative. The narrative is absolutely nonexistent. The movie just throws out this character that is fed up with being a hitman and seeks a change of profession and scenery. That's it, this is set up in the beginning of the film. The rest of it is absolutely nothing. There's no real motivation to keep watching since the movie is going nowhere at all. Like any film, it has its moments and it's not bad at all, it's simply dull due to its non-story. That's all I have to say, if there had been an effort to make the story interesting it could've been considerably better. Still an average film and some people will enjoy it more than I did.
Jesse Ortega
Super Reviewer
Snowman's Land Quotes
There are no approved quotes yet for this movie.