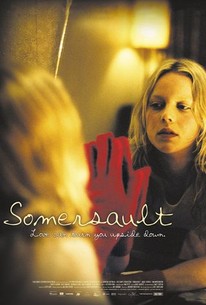 Somersault
2004, Drama/Lgbtq+, 1h 45m
69 Reviews
10,000+ Ratings
What to know
critics consensus
A poignant coming-of-age tale marked by a breakout lead performance from Abbie Cornish and a successful directorial debut from Cate Shortland. Read critic reviews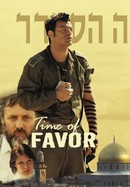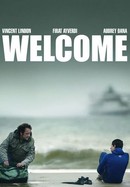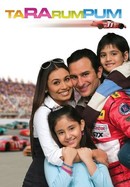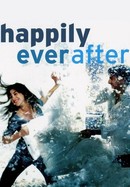 ... And They Lived Happily Ever After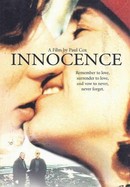 Rate And Review
Movie Info
Australian teenager Heidi (Abbie Cornish) is left with little choice but to leave home after she's caught red-handed with her mother's boyfriend. With few options, Heidi ends up in Jindabyne, a tourist community. Upon meeting Joe (Sam Worthington) at a bar, she pursues a relationship with him and tries to find something resembling a normal home life. Heidi makes small strides by getting a job and finding a place to stay, but her relationship with Joe must overcome more than its share of hurdles.
News & Interviews for Somersault
Audience Reviews for Somersault
Sam Worthington and Abbie Cornish both deliver great performances, especially Worthington being the standout here, this is essentially the film that put him on the map. Beautiful and unique cinematography.

(aussie indy movie) not sure how to rate this but I?ll at least give you the plot? short form? New experiences help a young girl learn the differences between sex and love I guess you could call it a ?dreamers? movie but not sure how I would define that. ?heidi? I would call somewhat a dreamer or at least creative keeping a journal of sorts by ripping pictures etc out of mags, & gluing them in there plus writing whatever next to it. Meets Joe (sam Worthinton at a bar) but typical guy doesn?t know what he wants (do I like her or not blah blah) and although it?s a ?foreign? movie at least you won?t need subtitles! An Artsy movie as well with some of the scenes etc. mostly ?drab? colors of beiges greens etc w/ some red every so often.. C

"Somersault" is a vivid, interesting coming-of-age tale about a young girl who runs away from home, and quickly has encounters and experiences that force her to grow up fast. Heidi (Abbie Cornish) is a lively teenage girl living at home with her single mother (Olivia Pigeot). When she's caught kissing her mum's creepy tattooed boyfriend, she does a runner, ending up in a lowly ski resort. She charms her way into a job and a place to stay, but soon her abundant sexuality and immaturity mean she eventually becomes unstuck... This is a bleaker depiction of Australia than is seen in most popular soap operas. Shot in shades of grey and blue, it is shown to be a cold, barren wasteland inhabited by disconnected, lonely human beings. Director Cate Shortland shows this off to good effect, but could have done without the arty shots of falling leaves, and slow-motion captures of passing countryside and kept the story told in a more straightforward way. The coming-of-age plot is a standard hook, naive teenage girl uses newfound sexuality to achieve intimacy, people exploit her, she defeats this and becomes hardened and wiser as a result. "Somersault" does not quite follow this path, and while there is a suggestion that Heidi has become wiser by the end, it is clear she still has a lot of growing up to do. Throughout, the girl seems dazed and disconnected by the real world around her, and in this the parallel between her and an autistic boy she encounters is not exploited nearly enough. As Heidi, Abbie Cornish gives a performance that is at once sultry and naive. With blonde hair, fresh face and husky voice, Abbie captures the girl's sensuality and insecurity very well. The only flaw is the primordial scream she lets out on losing her job at a serving station. That is the only false note in her entire performance. Sam Worthington plays Joe, the only character in the film who truly understands her, while dealing with demons and anxieties all his own. Sam delivers a subtle, noteworthy performance. Not perfect and a tad too arty in places, "Somersault" should nevertheless be the basis for more Australian pictures.

Abbie Cornish's lack of eyebrows bothered me through most of this film. It gets dull through most of it, but she still performed her character well.
See Details