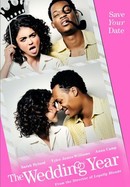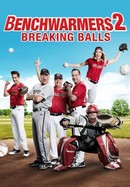 Benchwarmers 2: Breaking Balls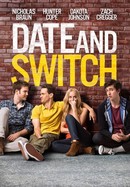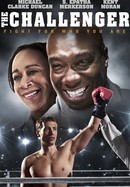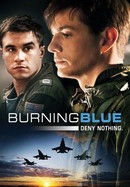 Where to watch
Rent/buy
Rent/buy
Rent/buy
Rate And Review
Movie Info
Frustrated by the hypocrisy they see in their parents, teachers, and the members of the school board, an unlikely trio set out to find a common truth and make their voices heard as they revive a defunct school club and take on the world.
Audience Reviews for Speech & Debate
When I reviewed Killer Klowns from Outer Space (on RT/Flixster, since that review isn't poster on Letterboxd), I remember talking about phobias. One of the phobias I mentioned was I feared airplanes. That's a bit of a mistake, though, since I'm more afraid of flying than I am of airplanes. But that's neither here nor there, the point I'm trying to make is that I had one other fear (at least that I can recall at the moment) and that is public speaking. This one is more common and not as...eccentric as other fears I've seen. What it boils down to, really, is an issue of being self-conscious. I've never been a person who's been good with words, as evidence by this review (there's that self-deprecating humor you've all come to love). And I've always hated speaking in front of people due to fear of what they may say or how they might even react. This is ironic because the best oral report I did on school was on George Romero (funny that, me, a horror nerd). And not to mention the fact that I did some acting in high school for class (where I had to perform in front of other students from other grades) and I actually liked it. I also did some acting in college (like seriously very little of it) and, again, I liked it. I'm not deluding myself into thinking I was some great, or even good, actor. I'm well aware of the fact that I was terrible, but I still liked it. But I digress, going into this film, I don't know what I was expecting. I know I wanted to watch something that was a little lighter than American Fable (the last flick I watched) and this just seemed like the best choice given the options I had available. Granted, it's not like I scoured through all of what Netflix or Amazon has to offer, but this one seemed like it'd fit the bill. Plus, there was something fairly old-school about it. Don't wanna say it felt like something from the 80s, like John Hughes-esque type, but that's really what I can compare it to. Regardless of that, did I think this was a good movie? I don't really know, if I'm being honest, I felt that there was something missing. I get a lot of the films concepts and ideas, but I just never found that the film came out to be as consistent a comedy as it would have hoped. This film is based on a play and that sounds immensely more interesting. It's the same three characters, but, in the play, they team together to expose a drama teacher who preys on teen boys. The film has some elements of that, but that comprises, maybe, 5% of the entire movie. It takes, almost, a complete backseat to the film's events. I guess it's a solid substitute, but I think the film could have drawn more from its characters if they were concentrated on exposing the teacher as opposed to making their voices heard. Solomon wants to write articles for the school newspaper that aren't decided on beforehand. He wants to write real news relevant to the school and its students, but he's not allowed to since he's not allowed to criticize the school board or any of its officials. Howie wants to start a Gay-Straight Alliance but he's told to join another club. Diwata wants to perform a play as it was meant to be and not a version that's been censored by the school. The three then team up and start their own debate team to, hopefully, be able to express themselves on issues that affect them. Or, in the case of Diwata, give her a place to showcase her acting/singing skills. I will give the movie props, they don't try to sell the fact that these three misfits become a killer debate team. Their lone competition ends up being a disaster and they just end up dropping the whole thing. So it doesn't follow the regular structure these types of flicks usually subscribe to. And, naturally, all the teens have their individual struggles. Solomon's parents don't really pay attention to him. Howie struggles to fit in in a town that doesn't seem particularly friendly to homosexual teens. And Diwata has a pregnancy scare. This isn't great, to be honest, the best scenes in the film obviously involves all the three teens together and interacting. What I do think the film does well, and this is something I feel like I've mentioned this before, is focus on the fact that, realistically speaking, teens' opinions and feelings are rarely ever listened to by the adults around them. Whether it's by their teachers or even those in their own family. I think the belief is that, since they're in their teens, their issues don't really matter or they'll get over them eventually. And I'm not saying that some teens aren't prone to exaggerations when certain things don't go their way. But if it's something serious then, really, teens aren't listened to. I feel that's wrong since, quite literally, these teens are the future of the country. It might sound like a cliche, but it's the truth. In most cases, the teen years are the years where you develop into the person you're going to be as an adult. But I digress, the climactic scene, where Diwata, Howie and Solomon perform a mini-musical in front of the school board is pretty damn entertaining. Easily the highlight of the movie, by a country mile. Not that there's anything bad in the movie, but the climax is still the best thing about this. The casting is strong. Liam James and Austin McKenzie, as Solomon and Howie respectively, are both good. But Sarah Steele, Diwata (duh), steals the show here. She's charismatic and very energetic in her role, it's obvious that she has some Broadway experience from the way she performs and carries herself. But, yea, she's pretty fucking great here. I just wish she had a script that was a little more consistent than it was. I don't wanna say that the film has filler, but there's some scenes that just feel like they're going absolutely nowhere. It all works to serve the main narrative, to add to these teens' feelings that they should hold whatever they may feel in. But, I don't know, there was something missing here, something that would have made it good. That's all I got, really, I can't say that you should go out of your way to watch this, but it's perfectly decent and more than watchable. I think focusing on what the original play was about would have made for a better movie, but it is what it is. I have to focus on the film that we got and not that we wanted. Still, this is an average and sporadically entertaining movie.
See Details