Square Grouper: The Godfathers of Ganja
2011, Documentary, 1h 40m
12 Reviews
500+ Ratings
You might also like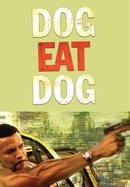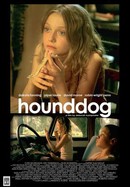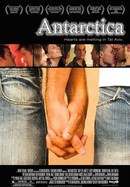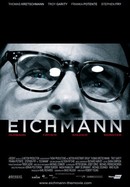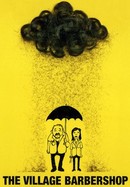 Where to watch
Rent/buy from $2.99
Rent/buy from $2.99
Rent/buy from $3.99
Rate And Review
Square Grouper: The Godfathers of Ganja Photos
Movie Info
Filmmakers examine the 1970s and '80s pot-smuggling culture in South Florida, where the coastline and proximity to the Caribbean and Latin America made the location ideal for trafficking.
Audience Reviews for Square Grouper: The Godfathers of Ganja
"The Incredible True Story of 1970's Pot Smuggler Culture" Billy Corben took the formula from his previous film Cocaine Cowboys, and placed it in Square Grouper. What Cocaine Cowboy was; Square Grouper was, but with marijuana instead of cocaine. It worked to varying effects here. I say varying because the movie is split into three stories and only one is really engaging(I'll talk about all three a little later). What this is though, is an interesting, if not always compelling work. It isn't technically well made either. Corben isn't known for his amazing technical work, but instead for his ambition and workmanlike mentality for putting these stories together.  The first story the film tackles is the story of a religious group that began smuggling weed into Florida via Jamaica. The religious group known as the Codiac, were hardcore religious. They believed everything that hardcore, conservative, religious folk did, but they also believed marijuana was not a drug, but something natural, of God. The DEA, F.B.I, etc. didn't think of it that way though. This part of the film was the least interesting to me. It wasn't that it was terrible, but the story was just the least engaging in my opinion.  The second story is about the Black Tuna Gang. They were a "gang" of fine, young men who began smuggling marijuana as a way of getting rich. They believed it was going to be legalized soon, so they tried to take advantage while they could. This is probably the most infuriating story of the three because it is also the most ridiculous. The Black Tuna Gang actually ended up getting the longest sentence of any marijuana smugglers ever; all based on an assassination plot that wasn't true.  The third and final story is about Everglades City and is easily the most fun to watch. We go into a maze of swamps to find Everglades City and that is what makes it the perfect smuggling spot. Nobody can find the smuggles who have lived there their whole life and know the mazes like the back of their hands. Most of the smugglers were ex-fishermen that were hurt by the Everglades being made into a national park. They were asked to find new ways of making money; so they did. These smugglers are all down south, rednecks, that began living it up as they made their millions.  Square Grouper is an interesting and occasionally fun look at marijuana smuggling in the 70's and 80's through Florida. If you are at all interested in the topic, this is a decent movie to watch, but it doesn't really go as deep into the issue as I initially thought. Still, Billy Corben makes it more than just watchable through his willingness to go get any interview. He interviews all the smugglers and the people who arrested them in some cases. It may not be an amazing documentary, but it is a decent one.

I was hoping to see more pot. Not as great as 'Cocaine Cowboys' was.