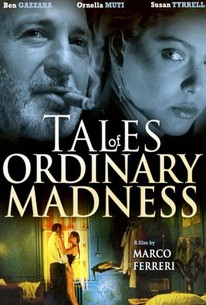 Tales of Ordinary Madness
1981, Drama, 1h 47m
3 Reviews
500+ Ratings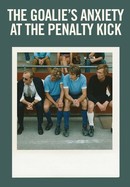 The Goalie's Anxiety at the Penalty Kick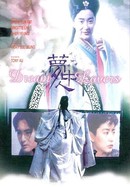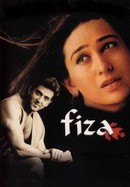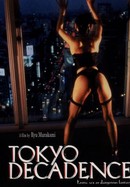 Rate And Review
Tales of Ordinary Madness Photos
Movie Info
A drunken Los Angeles poet (Ben Gazzara) who is given to excess has a series of sleazy, violent encounters with bizarre women (Ornella Muti, Susan Tyrrell).
Audience Reviews for Tales of Ordinary Madness
Returning to Los Angeles by bus after his wallet was stolen after having passed out following a performance, poet Charles Serking(Ben Gazzara) finds his ex-wife and landlord Vicky(Tanya Lopert) wanting the last two months' rent. That does not stop him from chasing after Vera(Susan Tyrrell) which later causes him to spend a night in jail, although not for the reason you are thinking. And then there is Cass(Ornella Muti) who he meets in a bar where she does something very painful looking with an oversized safety pin. Mind the generalizing, but it seems like whenever a European film director comes to the United States for the first time, he skips Disneyland and heads straight for skid row.(See, people take the bus in Los Angeles. And hey! Is that a Fotomat?) I'm not complaining, mind you, as I actually think it's cool since apparently we are too obsessed in this country with upward mobility to care much about those who have fallen through the cracks. This might also explain why only European directors have adapted the works of Charles Bukowski. This one is from "Erections, Ejaculations, Exhibitions, and Other Tales of Ordinary Madness." And Marco Ferreri has nailed it with the help of a searing performance from Ben Gazzara, informing the life of an addict with levels of profound masochism. Only such pain could create Serking's powerful art but long can it truly last?

Lecherous, alcoholic street poet "Charles Serking" (pseudonym for Charles Bukowski) falls in love with a suicidal prostitute. Partly successful, with some of the strangest sex scenes you'll ever see. Boozy as hell; plays out like a string of half-remembered and misremembered incidents from a yearlong drinking binge. For some reason this movie is listed on Flixter twice.

"Style is the answer to everything...To do a dangerous thing with style is what I call art." Bukowski had style. Ferreri has style. This film is an achingly human, drunken odessey inspired by the writings of Bukowski. This is not an adaptation, but captures the essence and complements his works. It shares carnality, a gritty realism, the pain and desperation of being human. It's provocative. It's uncomfortable. It's the underbelly and grimness of life that too often goes unrecognized. Or if acknowledged, you numb it with alcohol; you engage in self-destructive behaviours; you mask it with eroticism; you become a whore of an angel; you write. Whether these actions are to escape yourself or to regain feeling, it is human ~ it is pain ~ it's art if done with style ~ and, it's got soul.

Ah,bliss,carefree honey-pie...no country for drunken horses,or an effective title for the parody of affairs by a master of literature.Ferreri justifies Bukowski in the role of Gazzara,and although not his premier erotic film,Marco assures us we are not in desperation,so viva la vita,eh?
See Details