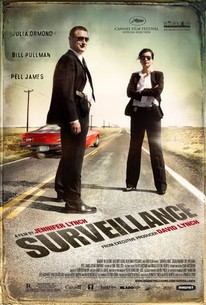 Surveillance
2008, Mystery & thriller/Crime, 1h 37m
75 Reviews
25,000+ Ratings
What to know
critics consensus
This dark psycho-thriller from Jennifer Lynch, is violent, sharp and baffling, but not to everyone's taste. Read critic reviews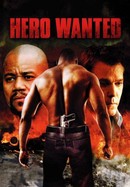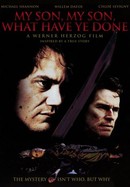 My Son, My Son, What Have Ye Done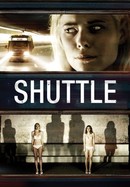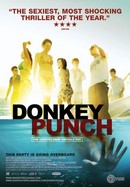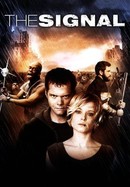 Where to watch
Rent/buy
Rent/buy
Rent/buy
Rate And Review
Movie Info
After a spree of horrific murders in the New Mexico desert, two FBI agents arrive at a small Sante Fe police station to interview the key witnesses. Using elaborate surveillance equipment to view the interrogations simultaneously, Sam Hallaway watches as his partner cross examines the three survivors. As several inconsistencies emerge, it becomes clear that somebody in the room knows the truth behind the slayings.
News & Interviews for Surveillance
Audience Reviews for Surveillance
Two FBI agents question witnesses of a brutal slaying. As this film began, I thought it was going to be a post-modern Rashomon -- the same story told from multiple perspectives with the post-modern conception that truth is mutable. David Lynch's daughter at the helm only furthered my suspicions. However, the characters' stories merely serve as diving boards for the director's objective reality, so the film has no post-modern twist or any original concept driving it forward. Lynch uses her father's scare tactics, slow shots of looming devilish figures straight out of a Carl Jung handbook for "scary," but these flourishes bore with over-use. Bill Pullman and Julia Ormond are stolid until the last act, during which they become cartoons. The antics of the police officers and most of the other characters are so outlandish that they defy credulity; even in a small, out-of-the-way town, there's no way these officers could have gotten this far shooting out random travelers' tires and sexually assaulting drivers. Overall, Lynch proves that she's her father's daughter, but she's without his ideas, which makes her a copycat, a poor excuse for the original.

Brilliant movie, starts off a bit weird but stick with it, it is well worth it.

Jennifer Lynch, daughter of the enigmatic David Lynch, delivers a bizarre, twisted, and often humorous film. In classic Lynch style, the point of it all is of course ambiguous. The third act reveal is sloppy and asinine, but that can be said of the entire storyline. The other problem is the unrealistic reactions of the characters involved, i.e. a young woman smiling and making jokes prior to being killed. It's all very weird, but I can't say it wasn't entertaining.

A superbly shot, casted, and executed film by Jennifer Lynch (daughter of David Lynch). I absolutely love when actors are taken out of their typecast and thrown into a role that is completely opposite. The plot of the film is told in such an original way. Watch the trailer!
See Details