Syrup
2013, Comedy/Drama, 1h 30m
8 Reviews
1,000+ Ratings
You might also like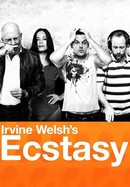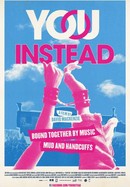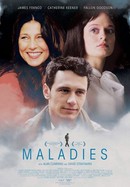 Where to watch
Rent/buy from $2.99
Subscription
Rent/buy from $3.99
Rate And Review
Movie Info
A low-ranking marketing exec (Shiloh Fernandez) hatches a surefire idea and needs the help of a brainy coworker to keep it safe from corporate spies.
Audience Reviews for Syrup
Based on the acclaimed novel, Syrup is a hard hitting comedy about the advertising industry. After stealing a million-dollar idea for an energy drink from a freelance agent named Scat, the company's top ad executive, Six, decides to partner with him in order to develop a successful ad campaign that'll save her job. Amber Heard gives an impressive performance that has a lot of charisma. And, the film uses an interesting narrative that breaks the fourth wall; with characters turning to the camera and delivering witty commentaries about marketing. Still, the shop talk gets a bit confusing and the character arcs are somewhat unsatisfying. Though it's not quite as clever as it thinks it is, Syrup is still a fun satire.

Syrup is satirical comedy based on the novel of the same name by Max Barry. Directed by Aram Rappaport and screenplay written by the director and the author of the novel - it had potential! But when you hear that the movie will be released as a Video on Demand only - that potential is usually not reached! Perfectly casted Amber Heard as 6 (Elizabeth) and Shiloh Fernandez as Scat (Michael) accompanied by Kellan Lutz as Sneaky Pete, Brittany Snow as Three, Josh Pais as Davidson and Kate Nash as Beth, gave everything they have, and that should be enough for a positive review. The camera work was sometime quite exciting, every part was edited very well, the sound was perfect... yes, there was nothing too exciting... but there was nothing bad either! It was somewhere in the middle with the story, it had its laughs, not huge, but there were still laughs. Following the guide in marketing with Scat (Shiloh Fernandez) wasn't boring, but I never got too excited, either. Advertising is, of course, the art of creating a need where none exists, and at this Scat - he thinks it sounds like jazz, but to others it evokes animal poop - is something of a master. He spent lots of time couch-surfing and staring at the ceiling, but it seems that those hours at the end were worthy. However, when he realizes what he himself needs - the girl in the power suit - he finds he's all empty talk and no real walk. Everything is about the image until that moment for him and as he begins to realize that fame and fortune have cost him his morality... he is given a chance to rediscover his true self when the elaborate image he has created is taken down! Nice message, nice acting, average story, with excellent camera work. That's it!

Max Barry is one of my favorite authors, so I have been waiting anxiously for the film of his first novel, Syrup, to be released ever since I heard it was being adapted. The result is... a little disappointing. The film has a great energy and style to it. The director does a great job here (and I also specifically noticed the music in the film did a lot to help create that energy). The story, involving the cut-throat world of marketing, is fairly original, and for most of the film keeps you interested. But it does have difficulty deciding the tone of the film, succeeding when it's focusing on satire, but considerably weaker when it tries to be a love story. The film falls apart somewhat at the end when it tries to get serious and make you sympathize with its characters, none of which are particulary likeable, and the very end is pretty unsatisfying. As far as the cast, there is only one real weak link. Unfortunately that weak link is the main character. Shiloh Fernandez simply is not ready for prime time. He feels like a low budget amateur actor thrown in with a cast of professionals. Amber Heard as Six, on the other hand does excellent work here, mixing ruthlessness with vulnerability, deception, and especially sex appeal. The rest of the cast is fine, but besides the two stars are barely in it. Kellan Lutz shows up for a few scenes, most of them without speaking a word, and Brittany Snow appears in a scene or two for what amounts to nothing more than a cameo. Speaking of cameos, watch for the author Max Barry to make a brief appearance as the bald waiter early in the film. Would I recommend it? Probably. It's worth watching. I just wish it had lived up to its potential instead of leaving us unsatisfied. But hey, maybe that was the point - that in the end it's all marketing and buildup, when in the end it's just an empty product.