What to know
critics consensus
Tallulah's narrative insight, thoughtfully written characters, and talented cast add up to an absorbing family drama that transcends genre tropes and capably overcomes its flirtations with melodrama. Read critic reviews
You might also like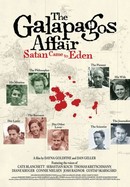 The Galapagos Affair: Satan Came to Eden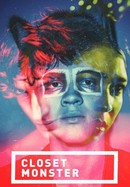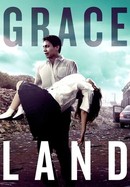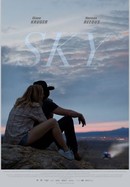 The Body Remembers When the World Broke Open
Rate And Review
Movie Info
A dissatisfied Beverly Hills housewife tired of caring for her toddler hires a stranger to baby-sit.
Critic Reviews for Tallulah
Audience Reviews for Tallulah
This may be the only time I will ever say this about a film, but I think I disliked just about every character here, while simultaneously siding with their decisions and loving the film as a whole. #Netflix definitely knows how to pick their content. Once again proving that they know when to distribute great products, Tallulah is one of their best original films yet. Ellen Page and Allison Janney have been working in the independent realm for many years, so it should come as no surprise that they were chosen as the leading ladies. If it was not for the development of their characters, this film would not have taken off for me like it did. I do not believe that this film will be for everyone, but if you find yourself in the minority of people who can buy into this premise, you may just fall in love with it like me. Not based on a true story, a fictional tale of a child being kidnapped is a very risky premise to tackle. That being said, the way it is presented throughout this film is unlike anything I expected. Following Tallulah after her boyfriend abandons her. She comes in contact with a woman who does not know how to take care of her child, being involved with drugs, alcohol, and cheating on her husband. After being forced to babysit her child while she is out fooling around with another guy, she finds herself in a situation that has her taking the child and caring for it as her own. Finding her boyfriends mother to help her, they form an unlikely bond as this big secret is kept between them. This film will be very off-putting to some and I completely see why some audiences members will differ from my opinion. While there is a core story unfolding, there is also a sense of wonder behind the scenes. Ellen Page's performance as Tallulah is tremendous. Her character debates on whether or not she would like gravity to allow her to escape reality and take her away from the grimy way that she views our planet. Told through very unique visuals, this aspect of the film is easily my favourite, and it also makes the overall film more meaningful. I love when films end on ambiguous notes, and the very final frame of this film sent my brain through a maze of outcomes. I love this film, but the very last scene is what really made this film worth it in my opinion. If I had to pick out a few complaints, it would be within the investigation of finding the stolen child. I hate to use this word when talking about a film that I loved so much, but there are a few cliched and coincidental moments sprinkled throughout, which were only included to spread out the run time a little longer. I do feel that this film (although well-paced) could have used a little trimming in the editing room. That being said, this film really is a testament to thought-provoking cinema and that they do not have to be as grand as Inception or even the recent Arrival in order to make you think bigger. Tallulah begins as a film that will turn you off, but once it gets going, you may just find yourself siding with every character here. Sure, what our main character has done it wrong, but the mother the child is taken from also doesn't deserve her kid. At the same time, you will find yourself feeling for that mother as well and maybe wanting to give her another chance. Allison Janney is the middle-man here and her presence is what ties every character together in the end. I loved everything about Tallulah from beginning to end. Aside from a few aspects that felt a little too coincidental or off-putting, this really is a study of multiple people and how many peoples lives can be changes by the action of another. Tallulah is a superb film that is accessible on #Netflix and that deserves your attention at some point.

Ellen Page, Allison Janney, and Tammy Blanchard give nuanced, brilliant performances in a surprising, poignant and funny drama that takes what could have been an unbelievable story and turns it into something relateable and beautifully flawed.

Aside Ellen Page and Allison Janney's chemistry, which makes up for the best scenes of the whole film, Tallulah is an ambitious movie with a thought-provoking message and it does a good job at delivering just that -- though it does take nearly two-hours of running time to do such, and unfortunately there are other similar-type movies that do a better job at that.
Quotes
There are no approved quotes yet for this movie.