What to know
critics consensus
Powerful visuals, naturalistic performances, and economic filmmaking combine to bring added resonance to Tanna's impactful story and fresh cultural perspective. Read critic reviews
You might also like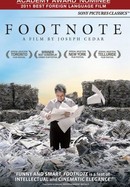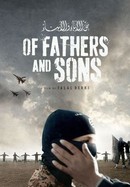 Where to watch
Rent/buy from $3.99
Rate And Review
Movie Info
After a young woman runs away with the man she loves to avoid an arranged marriage, villagers wrestle with preserving their traditional culture or adapting it to the increasing outside demands for individual freedom.
Audience Reviews for Tanna
It is like Romeo and Juliet (though based on actual events) set against the volcanic landscapes of a South Pacific island, offering us a peek into a patriarchal society based on arranged marriages that forced women to abide by the decisions that were made for them.

Tanna is an extremely interesting piece of filmmaking. Based on a true story, the actual people who have experienced things exactly like this, were hired to portray characters in the film. There are moments when it seems as though they are trying very hard to keep a straight face (especially the children), but it also added much more emotion to the overall story. That being said, this is a very slow and uninteresting story, which hurts the film bit time. It's very rare that an entire cast has never acted, prior to the release of their film, which would also receive Oscar recognition. There are so many things about this film that should have been a red light for the studio, but it really is a touching little story. Here is why Tanna may deserve your attention, but you probably won't remember it for very long. When you base a film around a true story, the characters are already on the table for you. In this case literally, as these actors have experienced this first-hand. When this film concluded, I found myself forgetting about most of the story and would have completely forgotten after a day or two had passed, but these characters are what kept me interested throughout the majority of the film. Told through long conversations, sweeping visuals of volcanoes, and some hard to watch realistic events, Tanna definitely leaves an impact on you, especially due to the fact that some characters end up in places you wouldn't quite expect. When it comes to a low-budget, the perfect example doesn't usually come around as often as this. Filmed entirely on-location in Tanna, using natural light and hardly any film equipment, this was a very, very small production. Due to the nature of the story, which follows a young woman, who's loyalty is no longer with her family, but with another man, against her arranged marriage, which also sparks a feud between tribes, the dull-look when it's only about two characters conversing was perfect. When the film wishes to display extravagant visuals, don't worry, because there are some beautiful imagery sprinkled throughout as well. Where the film becomes much less interesting, was when the tribes began to sniff out certain occurrences throughout the rainforest. I found myself quite bored if I'm being honest, due to the fact that there was an excess of communication between feuding families. I was rooting for the romance throughout this film, but the balance between certain elements was off in my opinion. By the second act of this film, anytime the main characters were not on screen, I found myself checking my watch, which is a rarity for me. Although I was bored throughout the majority of this film, under the circumstances, this is still a very well-made picture. In the end, I'm very happy that this film is receiving awards-praise and critical acclaim around the festivals, because I'm sure this was a hard film to accomplish, given that these were not very experienced actors and the film crew was very minimum. Tanna is well-deserving of its praise, but only due to the way the film was made and how it displayed its characters. There are some emotional moments throughout this film, but nothing that really left much of an impact. I can't see myself remembering this film in years to come and for that reason alone, I find it hard to recommend. I won't deny that it's a well-made picture, so I will call it a solid film.
Quotes
There are no approved quotes yet for this movie.