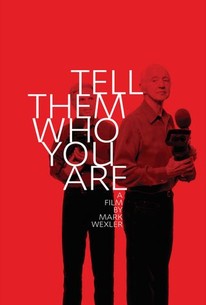 Tell Them Who You Are
2004, Documentary, 1h 33m
65 Reviews
1,000+ Ratings
What to know
critics consensus
The dysfunctional interaction between director and subject is fascinating, poignant, and revealing of both men and of father-son relationships in general. Read critic reviews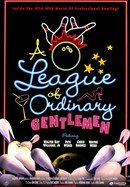 A League of Ordinary Gentlemen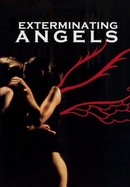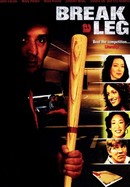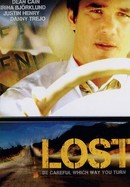 Rate And Review
Tell Them Who You Are Photos
Movie Info
Haskell Wexler has proven to be a prolific and distinguished cinematographer, having shot more than 60 films in his storied career and winning Oscars for his work on "Who's Afraid of Virginia Woolf?" and "Bound for Glory." He's been an inspiration to many aspiring filmmakers, including his son, Mark Wexler, a documentarian whose films often focus on himself. Here, Mark concentrates on his acclaimed but enigmatic father, hoping to connect with him while establishing an identity of his own.
Audience Reviews for Tell Them Who You Are
For the record, I believe that family members should never be involved in recording the life stories of loved ones due to the combination of distance and past closeness which can lead to a skewed perspective and usually involves at least one person with an axe to grind or deep-seated issues. Case in point with the latter is the documentary "Tell Them Who You Are" wherein Mark Wexler attempts to document the career of his father, Haskell, the famed cinematographer. That's the case until Haskell hijacks the proceedings to make it more about him as a person, leaving whatever footage in which would normally be cut and vice versa, as Mark forgets that the first rule of the documentarian is to stay behind the camera as much as humanly possible. Admittedly, there is some great stuff here about "Medium Cool," with a neat anecdote about "Coming Home." And some of Haskell's lesser known movies like "Latino" and "Introduction to the Enemy" definitely sound intriguing. But getting back to those issues, the documentary seeks to portray Haskell as irascible and whose left wing politics which did not stop him from working with Elia Kazan stopped him from accomplishing much more in a career full of accomplishments.(At the age of 87, apparently he is still working.) Personally, any discussion of paternal issues by the participants only serve to make me feel well-adjusted which is quite the accomplishment. Look, I am not saying we should venerate all artists or gloss over their shortcomings. It's just that I don't care.
See Details