The Man Who Could Cheat Death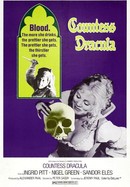 Where to watch
Rent/buy
Rent/buy
Rent/buy
Rate And Review
Movie Info
On a June night in 1912, eight people -- a mother, father, their four children, and two guests -- were murdered by an axe-wielding killer in the sleepy town of Villisca, Iowa, a case that remains unsolved to this day. More than a century later, Caleb and Denny, two friends who share an interest in ghost hunting, along with Jess -- the new girl in school who already has a reputation -- sneak into the house where the infamous bloodbath occurred in hopes of recording paranormal activity.
Audience Reviews for Villisca
I don't know why, but I've found that lately maybe I've been generous with certain films. I don't mean one in particular, but I mean with several movies. I don't know what gave me that feeling, but I get the feeling that I should have been 'tougher' on movies that I ended up giving, say, an average rating to. I'm not entirely convinced of this, which is why I haven't changed any ratings (I still feel satisfied with those), but it's just something that popped into my mind. Now you may ask yourself how this relates to the film that reunites us this evening. It's relevant, and I'm not gonna mince words here, but this might have been the worst horror movie I've seen in quite a while and that's me being as honest and upfront as I can be. Now that statement might be a bit misleading in that it implies it's the worst horror movie I've seen in years, and I wouldn't say that. The fact of the matter is that I haven't gone to a film theater since 2014, reasons why I won't get into right here. Almost all of my film viewing has been dedicated to Netflix, Amazon and/or Redbox. More the first two than the latter. That's neither here nor there, but the point is that this is the worst (horror) movie I've seen since Before All Others (one of those awful, preachy faith films). There was another really bad movie in between those two and that is The Bodyguard. I think THIS film is worse than that as well. I really don't even know where to start with this film. I guess you could say that the concept is somewhat interesting in that they use a real-life case as inspiration for its basis. Basically, if you're unfamiliar with the Villisca Axe Murders, in 1912 eight people were found bludgeoned to death in this house with, you guessed it, an axe. Fast forward over 100+ years later, these three teens, who are part of a paranormal group who makes videos for YouTube, go to this house to investigate and, hopefully, film some paranormal events. Simple and to the point. The problems start right at the beginning in that the film so clumsily sets its own concept up. One of the teens is this slut-shamed girl who Facebook stalks Caleb, who pushed one of her bullies' face into her locker in her defense, back to his house and just invites herself on the tour of this house. Perhaps that's the biggest problem of the film right at the start, the character progression is terrible. There's practically nothing here. Not to mention the fact that, quite honestly, the characters are really kind of unlikable. But I digress. They go on this tour and because of Jess's fault (the slut-shamed teen), they get kicked out. Jess, Denny and Caleb then decide to break into the house after dark and do their shit after everyone's gone. Simple enough. While there, Jess posts a photo with Caleb that, apparently, has the location where they're at. Why they would do this, intentionally post a photo with the location of a place you just broke into. Are these people monumentally stupid? But I digress, the bullies (including the one who posted a video of Jessica having sex with him and the guy whose face was pushed into the locker) see this photo and they decide to pay a visit. While there, one of the bullies (Connor) sees a ghostly figure and he stabs his friend in the stomach with his knife. The problem with all of this is the fact that these ghostly apparitions literally come out of nowhere. There's absolutely no build-up to any of this. They just throw you right into the middle of it in the most careless way possible. And then, naturally speaking, the ghostly shit starts happening to our 'heroes'. Perhaps the only thing I like about the movie was how the supernatural forces tried to find the darkest part of every character and use that to turn them into murderous maniacs. Why would these forces want to turn the teens into murderous maniacs? I literally have no fucking clue, but it was, at least, one of the few things in the movie that was interesting. It's not like it amounts to much, but the forces using the dark past of every character to get its way was a pretty cool idea. The movie still doesn't amount to much, because the scripting leaves a lot to be desired. The dialogue is really fucking bad all things considered. The acting is...fine. Maybe that's a part of me that's being generous, let's just say that it's not particularly good, but it's also not the worst I've ever seen. The editing of the film is just downright awful, to be quite honest. It's one of the most clumsily edited films I've seen. They just jump all over the place and it can be a little disorienting at times. I really don't have any idea what else I can say about this wretched, wretched movie. I was gonna give this one star, but I think it's a much worse movie than that quite frankly. Shitty writing, poor scares and even worse build-up to them, lackluster acting and awful editing. Yea, this movie sucked. So please, please, please do yourself a favor and do not watch this. Videos on YouTube on the Villisca axe murders will provide more scares. You have been warned.
See Details