The Beyond
2018, Sci-fi, 1h 43m
0 Reviews
250+ Ratings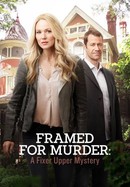 Framed for Murder: A Fixer Upper Mystery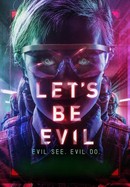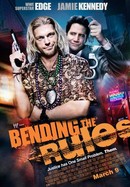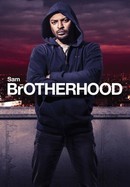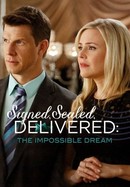 Signed, Sealed, Delivered: The Impossible Dream
Where to watch
Rent/buy
Subscription
Subscription
Rent/buy
Rate And Review
Movie Info
A groundbreaking mission sends robotically enhanced astronauts through a wormhole. When the mission returns early, the space agency scrambles to discover what their astronauts encountered.
There are no critic reviews yet for The Beyond. Keep checking Rotten Tomatoes for updates!
Audience Reviews for The Beyond
Making a movie that's thematically and tonally ambitious is a difficult thing to do, because I've tried many times and failed miserably. In all seriousness though, I always like to tip my hat toward movies that attempt something different or, at the very least, attempt take narrative risks that, while they may not necessarily pay off, are indicative of actual effort than, say, doing what is easy and the logistics of which requires less work to figure out. The Beyond is one of those movies that I have to tip my hat to for being incredibly ambitious and risky. For those of you who have no idea what this movie is about or what genre it fits into. Well, see, the latter is not so easy to define. Because, yes, the movie definitely falls into the science fiction territory. But it's not a normal sci-fi movie. It's science fiction with an emphasis on science. For, you see, the movie is shot like a documentary focusing on this space agency called, creatively enough, the Space Agency trying to figure out what this wormhole that has appeared over earth may mean and what the purpose of these black spheres that have appeared in the sky all over they world may entail. The film is like something you might see on a science channel, like a documentary on the Higgs boson or something. There's interviews with people high up in the space agency and the movie, essentially, is their attempts to send these robotically-enhanced astronauts through the wormhole to find out what's on the other side. This brings up ethical debates based on the fact that, originally, they wanted to send humans through the wormhole. This would fuck the humans up, so an alternative was proposed by someone in the military. So, essentially, transhumanism is in an advanced state in this movie. Long-story short, they've developed this Human 2.0 (as they called it), which fuses human brains with synthetic bodies in order to create stronger 'humans'. This part of the movie takes up a lot of the movie, since the first person picked for this ended up dying when the brain rejected the fusion, causing it to overload, essentially. So far, so good, right? Well, sadly, while I've got to give the movie props for its big ideas and effective usage of its documentary style, this really isn't the most exciting or enticing movie to watch all things considered. I could say that, quite frankly, this really is kind of a boring movie. It moves way too slowly for my liking and I'm someone that has a lot of patience. This movie doesn't have to be this way since Arrival is thematically similar, almost obscenely so, in that the humans in that movie are trying to find a way to communicate with the aliens in order to perceive whether they are friend or foe. The black spheres hovering above earth have a close eye kept on them by every nation's military, as is to be expected, for this very reason. Regardless, Arrival focused on a linguistics expert trying to figure out the alien's language in order to communicate with them. That, in and of itself, sounds boring to some people but, in my honest opinion, Arrival was anything but. Arrival was an excellent movie that gripped and compelled you from the very start. In comparison, however, while I was intrigued, the only reason I stuck with this is to give it a shot. It's a small, independent film shot on a modest budget and it did quite a lot, stylistically speaking, in spite of its budgetary limitations and that's probably the most impressive thing about this movie. But, at the same time, I wanted to see the film through to its end so I could give my honest opinion on it, not because I was enthralled by what I was seeing. They spend close to hour talking and talking and talking and talking and talking before they even get close to the point of sending the synthetics through the wormhole. Yes, Hasraf Dulull (writer and director) says he wanted to combine realism with sci-fi. This is all well and good but, and this is something I've always believed for video games, and that is that realism is overrated. If your video game isn't fun to play, what does it matter that it's realistic??? The game sucks. Those same principles don't necessarily apply to this movie, because I thought this was still a decent and well-made movie, but realism means nothing in this movie if you don't use it to create a compelling story. And, perhaps, this might be compelling to some, but I can guarantee you that those people did not watch Arrival. Having said that, of course, given that this is shot like a documentary with unknown actors, it lends more to the believability but, again, does that really matter when the movie ends up being immensely boring and uninteresting in spite of its lofty ambitions. No, no it doesn't. I will say that when everything starts becoming clear and the black spheres' true purpose is known, that the movie does get a little better. But, to me, it's too little too late by this point. The problem is that, to me, the realistic approach meant that you never really made any sort of connection with any of the characters, even when some of them are faced with some decisions that will irrevocably change their lives. There's some of that early on, when they find their first candidate to transplant his brain onto the synthetic body. But, of course, he dies. He was the only character that I came close to remotely caring about and he was killed off relatively early in the film. The problem with this realistic stylistic approach is the fact that all of these people are more talking heads in behalf of the space agency than real fleshed out characters, so you're not really that invested in them. There's no depth to them. The acting is good, I can't complain about that, but the problem never lied with the acting, it lies with the characterization. Yes, the style did allow the director to make a sci-fi movie on a small budget, but its budgetary limitations had more of an effect on stuff the budget normally wouldn't normally affect. In a more straightforward movie, one that's not meant to be a documentary, you have to put far more effort into your characters in order for them to resonate with the audience. With this style, you don't really have to do that and it shows, because no real effort was put into making sure the characters were nothing more than talking heads. It is what it is and, again, the acting is good, but the writing for these characters is, probably, the worst part of the movie. Look, I'm almost hating the fact that it seems that I've completely shat on this movie, but it's still a decent watch. It's just one that's gonna require the most patient of person and, even then, it doesn't really provided anything that's all that enjoyable. Hasraf Dulull clearly has a lot of potential, but that potential is gonna need to be refined through his follow-up movies if he's ever gonna be great. Great concept and idea, so-so execution. I can't say I'd recommend this, but it definitely gets an A+ for effort and, for some people, that's gonna be enough.
See Details