The Crash Reel
2013, Documentary, 1h 49m
46 Reviews
1,000+ Ratings
What to know
critics consensus
Smart, compassionate, and moving, The Crash Reel uses the familiar sport-doc formula to subvert expectations and ask challenging questions about ambition and achievement. Read critic reviews
You might also like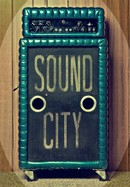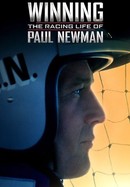 Winning: The Racing Life of Paul Newman
Where to watch
Rent/buy from $3.99
Rent/buy from $3.99
Rent/buy from $3.99
Rate And Review
Movie Info
Snowboarder Kevin Pearce suffers a traumatic brain injury while training for the 2010 Winter Olympics. His family stands by his side as he struggles through rehab, but they object when he expresses his desire to return to his favorite sport.
Audience Reviews for The Crash Reel
This is a documentary that will stick with you. It chronicles the story of Kevin Pearce, who was one of the best snowboarders in the world prior to suffering a career-ending brain injury during a practice run 49 days before the 2010 Olympics. While that may seem like a story fairly narrow in scope, this is a layered film, and you certainly don't need to be a huge snowboarding fan to love it. It's human drama, asks some fundamental questions, and is brilliantly told by director Lucy Walker. To start with, there is the accident itself, which was not only caught on film, but which had filmmakers there beforehand, as Pearce and his buddies in the 'Frends' crew (so named because there is no I in friends) were gearing up for the Olympics. The way Walker presents it is masterful: after the guys play rock-paper-scissors to determine the run order, Pearce drops in, everything seems routine, and then he falls so unexpectedly. There is no build-up, it's just as it happened, and just as things happen in life. She was there to film the immediate aftermath with friends and family, and then stuck with the story for 4 years, on Pearce's long road to recovery, which was filled with physical, mental, and spiritual challenges. Along the way, Walker rewinds through Pearce's childhood and his ascent to becoming a serious challenger to Shaun White (if not already better than him) in the years between the 2006 Olympics and 2009, having beaten him in several competitions. That caused White to kick Pearce out of his apartment, effectively ending their friendship (these two Friends, despite going back to when they were young, certainly had an 'I' in their relationship, that belonging to White). White is interviewed for the film, and far from demonizing him or exercising a heavy hand, Walker simply lets the facts and people speak for themselves. White is a genius snowboarder but also a selfish loner, obsessed with winning, which runs counter to the sport's culture; while Pearce is just as competitive, he's beloved for his attitude and generosity. But this is really the story of what happens in recovery. Pearce first struggles just to survive and then to regain control of basic body functions, but all along he still has the dream of returning to snowboarding. However, he has TBI (Traumatic Brain Injury), which creates a whole host of complications: memory loss, mood swings, impulse control issues, diminished ability to decide things for himself, and substantially higher risk for serious injury if he hits his head again. The sport is full of people who have gone back to it after one TBI only to get another, and become incapacitated or die. In a moving and disturbing scene, Pearce meets one such guy, who, while still mobile, is pretty far gone, and abusive to his own mother. Pearce's family is, quite frankly, amazing. It's so close-knit and a model of unity and love, with both parents supporting their son but calmly expressing their concerns. His brothers simply do the same. The documentary really fleshes all of them out, showing footage from them growing up, the brothers competing (including David, who has Down's syndrome, in handicapped competitions), and the dad's glassmaking business. As Pearce stubbornly persists in his desire to snowboard when it almost seems laughable to the rest of us who are not the best in the world at something (and who may forget it would be like telling Mozart he could no longer make music), the fundamental question starts to emerge: when does your decision to pursue your passion, the thing that drives you, become selfish because of the grave risks, and what you've put your loved ones through? To see these conversations with doctors, therapists, friends, and at the family dinner table, and to see them evolve over the years, is outstanding filmmaking. A question specific to the sport, of course, is safety. With wall height increasing in 'super pipes' and the explosion of stunts, athletes literally need to practice new tricks on runs with foam or mattress landings because of the risk. As Pearce's father says, and so rationally even after everything that's happened, the athlete will always push himself, and in other sports such as auto racing, eventually there were rules for things like engine size for safety. We see Sarah Burke, a pioneer who pushed getting super pipe skiing added to the Olympics in 2014, interviewed with her boyfriend Rory Bushfield, talking about Pearce but also her passion for the sport despite all the injuries she's sustained over the years, then we see her get married to Bushfield, and then we hear she died tragically at the exact same spot Pearce had his accident. It's ominous and moving to hear her say "It's what our lives are, is being on the hill. And there's a reason for that - it's amazing. It's where we met, it's where we play, we live...", and then Bushfield gently adding "and hopefully where we'll die." There is a cringe-inducing crash reel of sorts shown for other falls towards the end, for both snowboarding and motorcycle stunt riding, but Walker uses restraint and does not sensationalize. As Pearce eventually comes to a place of acceptance, one can't help but be touched by his story and by his family and friends who stuck with him, and yet also feel concerned for the sport, despite the majesty and beauty of athletes skillfully twirling through the air at what seem like impossible heights. The soundtrack is excellent and adds to the emotional impact the film makes. I didn't know Pearce's story or really understand what this documentary was going to be about, and ended up riveted.

Emotional and gripping documentary shows you the journey of Kevin Pearce. Broken bones and brain injuries are part of professional snowboarding/skiing. This film shows their affects first hand. Must see.