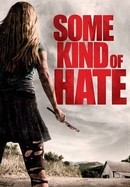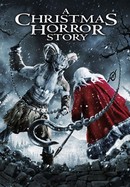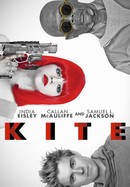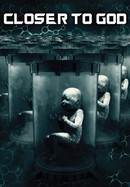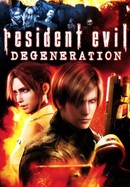 Resident Evil: Degeneration
Where to watch
Rent/buy
Rent/buy
Rent/buy
Rate And Review
Movie Info
A scientist (Arjun Gupta) battles a malevolent spirit that haunts the home of his girlfriend (Ali Larter) and her two young children.
Audience Reviews for The Diabolical
A low-budget horror film, The Diabolical is complete garbage. The story follows a mother and her two children who live in a house that they believe is haunted, but when they attempt to leave the children get infected by something that prevents them from going outside of the house. The acting is awful and the writing is equally bad. Additionally, the special effects are piss-poor and the makeup effects for the ghosts aren't that frightening. There is an interesting twist at the end, but it's hardly worth the slog to get to. Incredibly monotonous and boring, The Diabolical is a rote haunted house film that doesn't deliver any scares.

There's no denying that this film's concept is intriguing, at least once you get into the more sci fi-esque elements later into it. Which is why it ends up being a shame that the film never ends up being more than just a fairly watchable film. The problem is that the film never really seems to do a good job at explaining or justifying its own time-travelling, without spoiling too much, elements to cleverly implement them in what is, essentially, a horror movie. They leave too many unanswered questions, basic stuff that should've been established early on. For one, they never exactly explain why CamSET is sending people back in time for anyway. Like there's the whole subplot of CamSET, in the present, trying to buy off Madison's house for her land, but they never make sure to tell you why. And I understand that a lot of films do present situations where the ending is left up for debate. But I think, in those films, I think they do a great job at providing you with enough information for you to base your own theory on that. This isn't the case in this film, it just feels like lazy writing, either they didn't want to find an answer to these questions or they just didn't have enough time to elaborate on some of these other aspects. Potential can only get you so far, honestly. Like you need so much more than that in this day and age, so this simply won't get by just on a cool concept alone. They needed to follow it up with an equally interesting approach to the concept. One of the things that I liked about the movie is that there's literally no exposition. What I mean by that is the fact that then it begins, the shit has already been happening for quite a while. Thankfully that does do away with a lot of the filler that you find in these movies, where it's almost always the same 'move into the house, weird shit starts happening, no one believes them, etc, etc, etc'. So I thought that was fine. The horror itself isn't anything special, though there are some fairly grotesque monster designs which are perplexing at first, but they do explain it in a fairly throwaway line. As far as horror goes, this movie is fairly substandard. There are some moments in the beginning that were slightly effective, but the longer the film goes the less effective they actually are. The acting is fine, there's nothing really to complain about, but nothing really to praise either. A film that's not without its moments, but one that's sort of a letdown since it fails to live up to its concept's potential. This isn't a bad movie, but I can't really recommend this at all. Watching this won't kill you with how horrible it is, but it won't really stick with you much after you're done with it. Slightly below average movie here.
See Details