What to know
critics consensus
Led by an impressive Riley Keough performance, The Lodge should prove a suitably unsettling destination for fans of darkly atmospheric horror. Read critic reviews
You might also like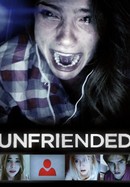 Rate And Review
Movie Info
During a family retreat to a remote winter cabin over the holidays, the father is forced to abruptly depart for work, leaving his two children in the care of his new girlfriend, Grace. Isolated and alone, a blizzard traps them inside the lodge as terrifying events summon specters from Grace's dark past.
Critic Reviews for The Lodge
Audience Reviews for The Lodge
CHILDREN OF THE SCORN - My Review of THE LODGE (3 1/2 Stars) I've always preferred a measuredly paced horror movie over ones with a reliance on frenetic action. Such titles as The Shining, The Strangers, and The Exorcist took great care to build towards a sense of dread. While nowhere close to their quality, The Lodge, from directors Severin Fiala and Veronica Franz (Goodnight Mommy), blends together elements from Hereditary, The Others, and yes, The Shining, to produce an effectively slow-building thriller, yet one with some deeply problematic issues. After a shocking and traumatizing opening sequence, the film introduces us to Richard (Richard Armitage) and his two young children Aidan (Jaeden Martell) and Mia (Lia McHugh), who head off with Richard's new fiancé Grace (Riley Keough) to their snowy, remote retreat. The children, however, cannot stand Grace, who they look at as an unwelcome interloper. Even their mother Laura (Alicia Silverstone), Richard's ex-wife, has poisoned the well when it comes to Grace. Perhaps her past as the soul survivor of her father's death cult and her oddly disconnected way of communicating contributes to their ill feelings, but either way, Grace can't catch a break. So, in a long list of terrible ideas he has, Richard leaves his kids at the lodge with her for a few days as he goes back to the city to work. No disrespect to death cults, but I'm just not drinking the Kool-Aid when it comes to this plot point. Richard, especially at this time in his life, is kind of a jerk when he should just be a good Dad. Needless to say, despite Grace's many attempts to bond with the kids, things go terribly wrong. I won't spoil anything further, but the film does a good job at making you switch loyalties and wonder what's really happening. With a minimalist cast and essentially one set, the directors do an excellent job at presenting claustrophobia and how it can affect a handful of vulnerable people. Production Designer Sylvain Lemaitre and Cinematographer Thimios Bakatakis create a stark, uncluttered look for the film while Composers Danny Bensi and Saunder Jurriaans elicit fear with staccato strings and eerie soundscapes. Keough, however, owns the film as a woman trying to overcome her past and gain the trust of her future family. She'll keep you guessing right up to the end. Same goes for Martell and McHugh as kids who are either wounded, bratty, sympathetic or psychotic. Think of it as a film filled to the brim with unreliable narrators. I liked where this movie goes more than I bought into it. Accepting the various machinations requires quite a suspension of disbelief as a very complicated plan clicks into place. I'm also not convinced its depictions of people struggling with mental health ring true. In fact, many may find the film deeply offensive. I'm more saddened that the film leaves few good options for those struggling with internal issues, but I enjoyed the deliciously plodding pace and lead performance enough to forgive its trespasses. Besides, it's almost worth the price of admission alone for a scene in which a young girl reveals what's really important to her when another character almost drowns in an icy lake. You definitely won't feel good after seeing The Lodge, but Fiala and Franz know how to make you feel something. You may find yourself biting your fingernails as characters either try to overcome their pasts or control their futures, one, awful, long moment at a time.

The Lodge is a patient, methodical, and unsettling horror movie that establishes an eerie atmosphere, pushes the viewer to question what is befalling, and then, upon finally revealing its last secret, sits back and lets the real horror play out to sickening effect. This is from the same writing/directing team behind 2014's Goodnight Mommy, and you'll start to wonder whether or not Severin Fiala and Veronika Franz really dislike children. The movie had me on edge early with a sudden jolt of violence, and I felt uneasy from there to the bleak ending. It's about a father (Richard Armitage) taking his two children for a holiday retreat with his new girlfriend, Grace (Riley Keough), the person the kids blame for breaking up their parents' marriage. She wants to get to know them and bond but the kids are having none of that. To make matters worse, the kids discover that Grace is the lone survivor of a religious suicide cult. Once at the family lodge in the snowy woods, strange events and messages torment Grace and the kids until they question where they are, what may have happened to them, and if there is an escape. The first act is the family in the wake of trauma and the children viewing Grace as the interloper worthy of their scorn. The second act becomes an existential horror movie that questions whether there has been a shift into the supernatural or divine. The last act reveals what's really been going on and it's the consequences of bad choices. The ending trajectory feels fated from the earlier setups, so when everything is falling apart, the danger feels incredibly real. I was so anxious during the ending sequences that I was holding my breath and covering my face. I didn't know how far this movie would go, and while it pulls back at the very end, the implications are clear even if they aren't explicit onscreen. Keough (Logan Lucky) plays a character with real depth as a woman trying to reclaim her life from deep-seated trauma, and when event spin out of control, that trauma resurfaces and starts to take over her thinking, placing her on autopilot, which then pushes the film into the realm of tragedy. She's fabulous and impressively restrained as her character mines layers of self-doubt, bone-deep teachings, and shock. The atmosphere of the film is very fitting for the setting, chilly and isolated. The camera movements are often very deliberate to draw out tension and uncertainty. It all comes together for a very creepy little movie that gets under your skin. The Lodge is not going to be an audience-friendly outing due to its pacing and ending, but consider it an A24 horror film that got away under a different studio. Nate's Grade: B+

Taking cues from classics such as The Shining and Carrie, and modern day prestige horror such as The Witch and Hereditary, The Lodge is possibly the most chilling and unnerving horror film I've seen in theaters. Does it, however, stick the landing as a film? Somewhat. The first half of the film is a masterclass in building dread - with its mix of religious anxiety and ripped from the headlines horror - while the remaining half, though successful at keeping the audience at the edge of their seats and causing heart palpitations, makes the inevitable descent into modern, atmospheric horror cliches. The film has a premise that is original enough, but contains too many moments of "we've seen this before" to truly rise to the level of absolute excellence. Despite the flaws, however, The Lodge is a worthwhile experience for horror film lovers who seek subtlety and religious themes in their horror.
Quotes
There are no approved quotes yet for this movie.