What to know
critics consensus
The Love Witch offers an absorbing visual homage to a bygone era, arranged subtly in service of a thought-provoking meditation on the battle of the sexes. Read critic reviews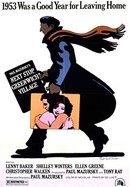 Next Stop, Greenwich Village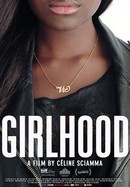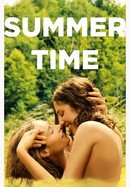 Where to watch
Rent/buy
Free
Rent/buy
Rent/buy
Rate And Review
Movie Info
Elaine (Samantha Robinson), a beautiful young witch, is determined to find a man to love her. In her gothic Victorian apartment she makes spells and potions, then picks up men and seduces them. However, her spells work too well, and she ends up with a string of hapless victims. When she at last meets the man of her dreams, her desperation to be loved drives her to the brink of insanity and murder.
News & Interviews for The Love Witch
Audience Reviews for The Love Witch
Anna Biller's stirring homage to the 60's riles up a poignant debate over sex and witchcraft in modern feminism. The mise-en-scène of The Love Witch is beautiful and candy-coloured in a serenely avid attempt to both seduce and unsettle the audience. I did find it a little uneasy in places, but I wouldn't go as far as to call it a horror film, as I feel it takes more than a witch and a couple of deaths here and there to be classed as a horror film. Nonetheless, the film poses some good ideas and is one of the most unique efforts of horror film making I've seen since Ti West's 2009 vintage flick The House of the Devil or the 2012 Rob Zombie film Lords of Salem, that both managed to recapture that 60's witchy, satanic panic vibe.

WAY BEYOND THE VALLEY OF THE DOLLS - My Review of THE LOVE WITCH (4 1/2 Stars) Certain filmmakers have earned that exalted status of "auteur" because of an unmistakable voice and drive to have things their way. Quentin Tarantino, Martin Scorsese, Terrence Malick, and, not kidding, Sofia Coppola make films you can peg as theirs within the opening frames. By that standard, Anna Biller would be an auteur's auteur, because she does almost everything - writes, directs, produces, edits, paints the art on the walls...I mean everything! It's taken 9 years since her prior feature, VIVA, to get THE LOVE WITCH made, and much of that time she has spent hand sewing the costumes. It's all in service of a very specific aesthetic hearkening back to the Technicolor thrillers and dramas of the 60s and 70s. There's a little bit of Hammer horror, Russ Meyer kitsch, and Radley Metzler erotica thrown into the mix, but with a more modern feminist twist. Nothing in her films resembles real life, and it's strictly intentional. Ross Hunter, who produced the types of artificial melodramas Biller most likely emulates as well, once famously said, "The way life looks in my pictures is how I want life to be. I don't want to hold a mirror up to life as it is". So what is THE LOVE WITCH? It's the story of Elaine (Samantha Robinson), a witch who seeks true love, but her potions keep leading to disastrous consequences. She moves into a Victorian boarding house in Eureka, California, and if weren't for the presence of cell phones and computers, you'd swear it was set in the 60s. When Elaine drives, Biller and her master cinematographer, M. David Mullen, use rear projection, reportedly as an homage to the shots of Tippi Hedren in THE BIRDS. The costumes, makeup, music, hair, high key lighting and sets evoke a candy-colored dream land. Take the camp out of BEYOND THE VALLEY OF THE DOLLS or DESPERATE LIVING and you'll find yourself getting closer to what THE LOVE WITCH has to offer. Elaine fills her world with erotic paintings and tiered cake trays filled with an endless array of desserts. She frequents a female-only cafe where the customers sip on tea and listen to the stylings of a harpist. She finds friendship with Trish (Laura Waddell), a married woman who disagrees with Elaine, who espouses using "womanly wiles" to satisfy her men. Trish has more of a feminist bent, but seems the unhappier of the two. Elaine finds her power by looking and acting the way men expect of women, but turns the tables on them once she has them in her grips. It's not played diabolically, however, as Elaine TRULY wants the love of a good man. It's as if she subjugates herself to the patriarchy, but her instincts can't help but snuff it out. A little warning. THE LOVE WITCH is long, slow, and filled with endless pauses. It's a little too slow at times and could have benefited with 10-20 fewer minutes, but part of me wanted to just watch this movie forever. The actors play the material with the utmost of sincerity. There's never a wink to the audience. Speech patterns are stilted and nobody ever talks over each other. It's a world where men are suave and women are luscious creatures. Don Draper would kill to go to the strip club in this film. Robinson exudes the perfect robot on lithium quality of her character, making this a strangely triumphant performance. Sharon Tate would have approved. Anna Biller fully realizes her vision, which is such a rarity in filmmaking, where compromise and collaboration rule the day. Just try pitching a film set in 2016 with Renaissance Fair scenes, sacrificial rituals rife with nudity of the hairy bush variety, and strippers twirling pasties, and see how far YOU get with today's executives. So is she an auteur? For holding steadfast to her guns to make the films she wants to make, Anna Biller comes across a pastiche artist but her feminist slant on the material is what has earned her the status as one of cinema's most original auteurs. THE LOVE WITCH is currently playing roadshow style in theaters all over North America. Watch the trailer and check out its release schedule at: http://thelovewitch.oscilloscope.net/

'The Love Witch' is a stirring love letter to exploitation films of the 1960s and the 70s. Anna Biller writes and directs this very devious taunt erotic horror/thriller playing on the conception of female sexual fantasies. Biller's Art Direction towards the overall look and feel within the aesthetics, whether its the production design, props costumes and make up, really stand out as the film's strongest feature. I almost thought the picture quality pertaining to the colour correction was more of a hark back to cult classic film like this, it almost made me think the film was made decades ago. I must also touch upon the hugely impressive performances from a cast I hardly known anything about, all of them adopt a very camp and caricature value to their characters. The film's dramatic conflict is steeped within an almost pagan Wicca like essence mesmerizing in its execution, touching upon the popular American witchery folk law almost more comparable to Roger Eggers' 'The Witch' or Robin Hardy's 'The Wicker Man'. While the film may look like it was destined to be placed straight within the Cult classic shelves, given the erotic and some violent content added as a building point and by no means not excessively used. I can be glad it's the overall tone the film nails, it's horrifying and dramatic when it needs to be, although it never takes itself too seriously, having a genuine sense of humour to the film's overall style and subject matter. It's definitely recommended as one of 2016's sleeper hits that's sure to hit and gain the audience it needs.