Mummy
1969, Drama, 1h 40m
1 Reviews
100+ Ratings
You might also like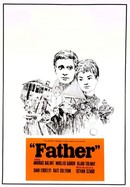 The Story of a Three-Day Pass
I Am Taraneh, 15 Years Old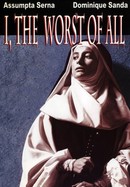 Rate And Review
Movie Info
After their father is killed for a valuable piece of ancient jewelry, Wannis (Ahmed Marei), a young Egyptian man, and his brother (Ahmad Hegazi) are made privy to an important secret -- the nearby mountain holds ancient tombs. Wannis wonders whether his family should attempt to profit from this knowledge, or if they should help keep the sarcophagi a secret for the sake of historical preservation. His decision becomes crucial when an antiquities group arrives, seeking to protect the tombs.
Audience Reviews for Mummy
The British occupation of Egypt began in 1882 and was extended until 1956, two years later after the Anglo-Egyptian agreement of 1954. <i>Al-Mummia</i> takes place in 1881. That is important. Often credited by Egyptian critics and worldwide connoiseurs alike as one of the most important Egyptian films ever made - and if I am allowed to say, my third favorite film from Egypt - <i>Al-Mummia</i> is one incredible, spectacular and thought-provoking masterpiece about the search of a national identity, where the stellar cinematography and a haunting score are barely the technical highlights of a deeply symbolic testament made not with a camera, but with a collective heart. Based on a true story, <i>Al-Mummia</i> faithfully dramatizes the 1881 incidents, in which an Upper-Egyptian clan called the Abd el-Rasuls were secretly raiding Deir al-Bahari, a site containing a cache of royal mummies that covered the Nineteenth Dynasty (1292 BC - 1189 BC), the Twentieth Dynasty (1189 BC - 1077 BC) and the Twenty-first Dynasty (1077 BC - 943 BC), and possibly two more Dynasties, belonging to the New Kingdom and to the Third Intermediate Period of Egypt. This clan would then sell the antiquities on the open market in Cairo. Nevertheless, after an internal conflict in the clan, one member decides to help the authorities of the Supreme Council of Antiquities, established in 1859 for the conservation, protection and regulation of all antiquities and archaeological excavations in Egypt. This historical setting is used with many purposes. To begin with, there is an internal conflict that involves tradition and a respect for the dead. As it turns out, this clan had been carrying out this livelihood for approximately three milennia. Even in the times of the Dynasties, tomb raidings were rather common. This activity, now passed down as a long-lasting tradition, seems to trouble some members of the clan as a sign of disrespect against their ancestors, so there is a moral trade-off between preserving tradition and assigning an eternal resting place to the dead. Secondly, we have the conflict between two civilizations: countryside and city. Their perspectives on the correct "cultural" administration and handling of antiquities that represent the identity of a very ancient civilization, still under current evolution, differ significantly under subjective terms. Maybe a consensus between those two perspectives could be reached, but it turns out that civilization is proggressively walking towards a society ruled by the wealth maximization rules of the <i>homo conomicus</i>, thus obstructing the path to an easier resolution. This conflict that has antiquities as an excuse is actually a conflict of lifestyles and relative moral. Thirdly, we have 1881 as a breaking point in Egypt's history. It is speculated that the antiquities stand for an identity long held by two different civilizations in different ways, thus providing a prophetic subtext for the occupation that would follow next year, where this national identity, that is ultimately held as collective, at least in average, would suffer again a challenge by the occupation of foreign forces with yet another set of national and financial concepts. Technically, the film shifts from style to style, but all consistent in terms of pace, that range from a camera that pays close attention to the vastness of deserted landscapes and water, to minimalist architectonic impressionism previously observed in the works of Jean-Daniel Pollet, especially <i>Bassae</i> (1964). The dialogue delivery and subtle acting give a metaphysical importance to a long-held culture that surpasses the comprehension even of the natives, like poetry composed with lines of mysticism. An absolutely entrancing experience, Chadi Abdel Salam's first film is one of the most admirable debuts in worldwide cinema, which rises transcendent questionings to the surface, which hides infinite historical layers of sand beneath it. 98/100

Oppressively somber, but absolutely gorgeous, with some important things to say about collective identity and loyalty. Steeped in just the right amount of intrigue, crime and death, Al-Mummia can be difficult to follow, and its complete lack of warmth probably won't be landing it on any favorites lists any time soon. I thought it was a fascinating, original sociological piece, though; it has a relationship with the tomb-robber tribe that is both intimate and distant, critical and nonjudgmental, at the same time. Combined with cinematography and mise-en-scene that is almost too lush to believe, and you have a really significant piece of Egyptian cinema. Martin Scorsese picked a great film to restore.