The Sea Is Watching
(2003)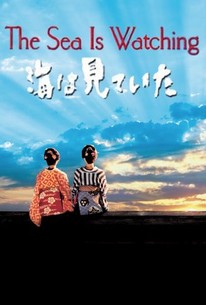 The Sea Is Watching Photos
Movie Info
Kei Kumai's Umi Wa Miteita (The Sea Watches) has a script written by the late Japanese master Akira Kurosawa. O-Shin (Nagiko Tohno) is a geisha. One day a samurai named Fusanosuke (Hidetaka Yoshioka) appears in her town on the run after having killed a man. She assists him by cutting his hair. The two fall in love, despite the protestations from O-Shin's friend Kikuno (Misa Shimizu). Eventually Fusanosuke leaves, only to return one day and reveal that he is engaged. The second half of the film involves O-Shin again falling in love with a samurai, this one named Ryosuke (Masatoshi Nagase). The Sea Watches was screened at the San Sebastian Film Festival.
Critic Reviews for The Sea Is Watching
Audience Reviews for The Sea Is Watching
The Sea Is Watching Quotes
There are no approved quotes yet for this movie.