What to know
critics consensus
The Strangers: Prey at Night may appeal to fans of the original who've been jonesing for a sequel, but its thin story and ironic embrace of genre tropes add up to a bloody step back. Read critic reviews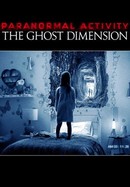 Paranormal Activity: The Ghost Dimension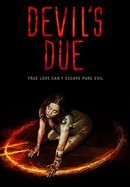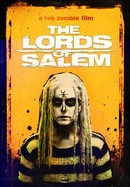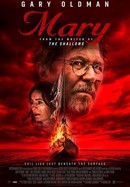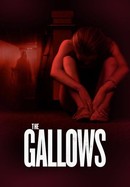 Where to watch
Rent/buy
Rent/buy
Rate And Review
The Strangers: Prey at Night Videos
The Strangers: Prey at Night Photos
Movie Info
Mike and his wife Cindy take their son and daughter on a road trip that becomes their worst nightmare. The family members soon find themselves in a desperate fight for survival when they arrive at a secluded mobile home park that's mysteriously deserted -- until three masked psychopaths show up to satisfy their thirst for blood.
News & Interviews for The Strangers: Prey at Night
Audience Reviews for The Strangers: Prey at Night
Skip that atrocious first movie with Liv Tyler and go for this instead, a surprising sequel that may suffer from poor characterizations and characters making dumb decisions (of course!) but does a nice job keeping us tense and invested while making welcome references to the horror genre.

Coming ten years too late, the inane sequel to The Strangers is a home invasion thriller that was so bad that I had to stop it five separate times to collect myself. It's about a boring family that takes a vacation (?) to a trailer park (?) and is terrorized by mask-wearing strangers who insist on killing set to diegetic 80s pop music (?). Seriously, the music is part of the scene and these imbecilic killers almost have an OCD-level compulsion to have to listen to their kickin' tunes when they're kicking in heads. One killer literally won't leave a car radio until he gets that exact right soundtrack. This is the only aspect of note in what is otherwise a thoroughly rote slasher film. At one point one of the killers is going to be unmasked and the film plays it up as great reveal? Who could it be? Oh, it's nobody, because the anonymity is the point but the movie forgot. I paused this movie to give myself a break and only 20 minutes had passed! Here's another example of the bad plotting: we have a teen girl kicked out of school for some rebellious, disciplinary action. Surely, you would assume, that in the final act, she will make use of this same skill to save herself, you know attaching a payoff to a setup. This never happens. It's just one poorly executed attack sequence after another with nothing to offer but forced irony. It feels like random scenes that just stretch and stretch and it's hard to even bother paying attention. The kills are lame, the suspense set pieces are dumb, and the attackers are boring. How the hell do these people get the jump on everybody? It's like they can choose to make sound or not. Listen for the looming 80s soundtrack as a giveaway, people. The Strangers: Prey at Night is worth burying in the past. Nate's Grade: D-

I liked a lot of things in this movie that I didn't expect to, and I disliked a lot of the things I thought I'd be on board with, averaging out for a pretty midling experience. I didn't love The Strangers: Prey at Night but I was into it enough that I'd watch it again some day.

Have I reviewed a home invasion movie in this annual horror fest yet? Oh yea, Better Watch Out. But that's kind of an inverse home invasion, in that the the person doing the invading is a person that actually lives in the home the film takes place in. Regardless, let's move on, shall we? I wonder if this movie initially started as a sequel to the original. The reason I say this is that I've seen a few movies that, supposedly, were sequels to a horror movie that had nothing in common with the original movie, except that they shared the same name with a number at the end of it or, in this case, a subtitle. What they did, they took a generic script, make some slight adjustments so it can, maybe, fit into the same universe as the original and just slap the same name onto it. Quarantine 2, for example, took place on a plane and had absolutely very little to do with the original movie, which was a remake of Rec (a tremendous horror movie). Mostly this is done for purposes of pure greed. A horror movie was successful, but a sequel wouldn't exactly do great business in theaters, so they just threw some bucks at some aspiring filmmakers and had them produce a quick and cheap sequel that they could, through DVD rentals or VOD, make their money back on because they cashed in on the name of a successful horror movie. That's what a lot of direct-to-video horror sequels end up feeling like. So it makes me wonder. Though, if I'm being fair, there was a sequel being planned for this movie shortly after the release of the original over ten years ago. Apparently, it had a very troubled development period, and the film is co-written by the writer of the original movie. So this is a true blue sequel. Having said that, I saw the original over ten years ago and I had mixed thoughts. I remember really liking how they built some of the tension, like when (unbeknownst to Liv Tyler's character) one of the Strangers appears from the dark and just stands behind her while she is in the kitchen. But I also remember thinking that it didn't really do anything new or that exciting. But, to be fair, I'd also be willing to give the original another shot, to see if I feel any differently about it. Let's move on to this movie, shall we? If I'm being honest, taking everything into consideration and my score for the original movie, I actually really liked this movie. Perhaps not enough to say that it's a really good movie, because it's not, but it is a fun slasher that hearkens back, with a wink and a nod, to the 80s slasher. I'll give them credit in that, while there's very minimal character development as the attack by the Strangers is going on, the movie does do a good job at setting up its heroes. Cindy, Mike and their children, Luke and Kinsey, are on a family road trip to their relatives' trailer park before Kinsey is sent off to boarding school for some, apparent, behavioral issues. They establish the characters, their personalities and their motivations. Again, it's not like it's any great shakes and, once again, it isn't used to explore the issues that exist in this family, but they do at least give the characters something to make them feel more than just bodies to be slaughtered by the Strangers. So I have to give them props for, at the very least, attempting to make you care about the characters. They could have just as easily had us be completely indifferent to them and their plight and they didn't. As I mentioned, however, the movie is tribute and a satire of 80s slashers. Some people, and reviewers, criticized the movie for its reliance of cliches and genre tropes. And, to me, these people seem to be missing the point. Because, umm, the point that they're missing is the point of the movie. I think that the cool 80s soundtrack helps to set this satirical mood. It's used to take you back to that time and those movies, but it's also used to create a nice contrast. Here you have these poppy and innocuous 80s songs being used as the backdrop to the Strangers' (attempted) slaughter of this entire family. The film gets the tone and the atmosphere right, because while this trailer park is relatively large, there's still a sense of claustrophobia given that, no matter what this family does, they always seem to be playing right into the Strangers' hands. They're everywhere at all times which, of course, is another nod to 80s slashers. The acting is more than solid all around. Bailee Madison is quite underrated and, really, it's not like she gets to show much of her range here, but she's very good regardless. In short, the movie is fun to watch. Particularly late at night and with a good of friends. This is just that kind of movie. That's not to say that it isn't without its flaws. While it is a wink and a nod to a, mostly, bygone era of horror, the movie isn't exactly as clever or as subversive as it might fancy itself to be. I'm not saying that this movie thought it was Cabin in the Woods or anything like that, it doesn't have those ambitions, but I do think that it might rely too much on that cleverness instead of attempting to do something that feels fresh and clever. Partly, I do believe that its adherence to 80s slasher tropes also ended up limiting what it could do in the long run with its story, its characters and its world. But, at the same time, that's also part of what makes it a fun movie. So you're damned if you do and damned if you don't. I guess it's not really that much of an issue, at least for me, since I, again, had a fun time watching this movie and I think that some of the negative reviews sort of missed the point of what the movie was going for. Though I'm sure some people knew what the movie was and they still, legitimately, didn't like it. That's perfectly fine, everyone is obviously entitled to think what they want about any movie they see. Regardless, while it's not perfect, this is a fun horror movie. I would recommend it if you have Prime, want something that's not too long and easy to enjoy, particularly with a group of friends.
See Details