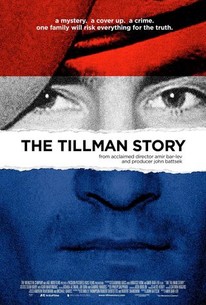 The Tillman Story
2010, Documentary, 1h 34m
89 Reviews
2,500+ Ratings
What to know
critics consensus
Passionate, angry, and insightful, The Tillman Story offers a revealing portrait of its subject's inspiring life and untimely death. Read critic reviews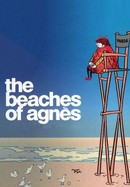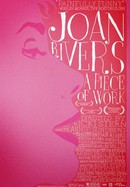 Joan Rivers: A Piece of Work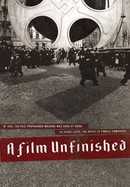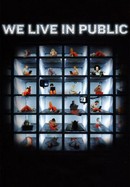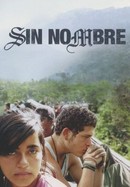 Rate And Review
Movie Info
The family of professional football player turned soldier Pat Tillman sets out to explore and uncover the real story behind their son's death in April 2004 when he was serving in Afghanistan. Tillman, killed not by the Taliban as had first been reported, but instead by friendly fire, left a million-dollar career to serve the United States. But, while searching for the truth, his family uncovers more than the real story -- they expose a shocking propagandistic military cover-up.
News & Interviews for The Tillman Story
Audience Reviews for The Tillman Story
What the documentary "The Tillman Story" does very well is in filling in the gaps of the life and death of Pat Tillman, a professional football player for the Arizona Cardinals, whose reading list ranged from The Book of Mormon to Noam Chomsky. Enlisting in the army six months after 9/11, he died in a friendly fire incident in Afghanistan in 2004 that is told in horrifying detail here that explains clearly why giving 19-year olds guns may not always be a good idea, even in the military where you would expect greater discipline.(I would have liked a little information on friendly fire incidents in general to get an idea as to how common they are.) With the Army initially lying over his cause of death, his parents work tirelessly to get to the bottom of the cover-up. So far, so good. However, sadly, I did not find the Army cover-up that surprising or shocking and it is here where a little historical context would have gone a long way. Start with Vietnam being a public relations disaster(not to mention more importantly a running war crime) which informed the military's future need to control every aspect of information that is dispensed, so as to create a narrative in their favor. Going back even further, pretty much to the beginning, is the need for heroes in wartime that fulfill a need for bright shining faces on recruiting posters.

"The Tillman Story" is the true story of ex NFL player turned fallen Army Ranger, Pat Tillman. Told by his family and friends it's a very real and sad portrait of a family in need of answers for the death of their son. The main focus of the movie is about the coverup of his death. At first it was reported that enemy fire killed Tillman, then it became known that it was friendly fire. But the hire ups wanted to use Tillman's death as propaganda for the war going on and to become a symbol of patriotism. Turns out almost everything the media and government have said about Tillman was B.S. He was much more complex than what he was portrayed to be. The film is fascinating and will grab your attention from beginning to end. In the end your left with the family wishing to have answers, yet feeling angry over the governments lack of resolve. Unflinching and at times uncomfortable to watch, this documentary is must see. If for no other reason than to see how wrong our government system works. Especially in honoring those who have given up everything to serve our country.

A free thinking agnostic who's fear of becoming a recruiting poster for the war, almost came true in his death. I had passed watching this movie up because of my preconceived notions it was going to be a "macho muscle head who who joined special forces to serve his steroid boosted ego and died in a tear jerking manor by friendly fire", I could have not been more wrong.

Pretty fantastic documentary. The thing of it is, and some people will complain about it being propaganda (which is quite bullshit). Propaganda usually doesn't neglect to present facts that are readily available. Propaganda is what the U.S Army tried to claim Tillman's death was from at the beginning. Deliberately lying to the country, and most importantly, Pat's family so they could deceive more people into joining their cause. A poster boy, as someone said in the movie. That's what they did, you just can't look at it in any other way. This movie is just presenting the truth of the case and the negligence and just sheer disrespect from parts of the U.S Army, just so they can keep their image intact. Covering their own asses effectively. And, realistically, for every one Pat Tillman case there's probably 20 we will NEVER find out about. That's just how things are. And don't get me wrong, I'm anti-Army as far as the higher ups go, that's it. The people who control things from behind the scenes are the people I just don't trust. I've got nothing but respect for the troops that have served at one time or another in the war. One of my very close friends has served in Iraq and Afghanistan and I love him to death. I may never choose to join the Army out of my own belief system. I just think there's no good and bad in this situation. I shoot you, you shoot me...we both lose. So don't mistake that as me not supporting the troops because goddamnit I sure do. Anyway it's sort of sad seeing how a LOT of people use Tillman's death to say something about American patriotism without actually knowing Tillman and what he believed in. And to see EVERYONE come out of the wood works and speak like they knew the guy, just so it would look good on your resume, is pretty goddamn scummy. But, at the end of the day, the movie is actually really about a mother's struggle to find the truth about her son's death and how her and her family's actions were looked at by people in the Army. Specifically one idiot who said that because they were atheist it made his loss much harder because there's no place you go to after you die, according to what he said their beliefs were. I've never heard something so completely insensitive and stupid at the same time. If I know I'm being lied to about my son's death, I'm going to want to find out what happened, irregardless of my religious beliefs. Like her family is supposed to be grateful that the Army gave them as much as they had, but that the body (or the death) didn't belong to the family, it really belonged to the Army. I've got the utmost respect for Tillman's family for never giving up and not going down without a fight. It's a very lovely, yet sad, story, because nothing ever really got solved and nobody ever truly paid for this cover-up. And that's the worst part of all, nobody acknowledged the cover-up EVEN WITH A MEMO COMING OUT that basically admitted it was a cover-up. But nobody remembered the memo or they had no idea of what the contents of the memo were. How convenient. Anyway, enough with my ranting. This is a great documentary, go watch it.
See Details