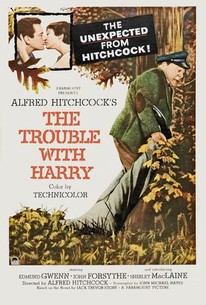 The Trouble With Harry
1955, Comedy, 1h 39m
33 Reviews
10,000+ Ratings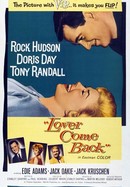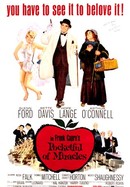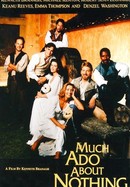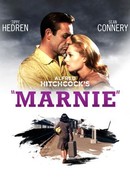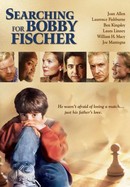 Searching for Bobby Fischer
Where to watch
Rent/buy
Rent/buy
Rate And Review
The Trouble With Harry Videos
The Trouble With Harry Photos
Movie Info
When a local man's corpse appears on a nearby hillside, no one is quite sure what happened to him. Many of the town's residents secretly wonder if they are responsible, including the man's ex-wife, Jennifer (Shirley MacLaine), and Capt. Albert Wiles (Edmund Gwenn), a retired seaman who was hunting in the woods where the body was found. As the no-nonsense sheriff (Royal Dano) gets involved and local artist Sam Marlowe (John Forsythe) offers his help, the community slowly unravels the mystery.
Audience Reviews for The Trouble With Harry
I had never heard of this film but it is one of the those surprisingly great films. Hitchcock was an expert of his craft and this film showcases his brilliance. The story is simplistic in design and under another filmmaker it would be non stylish and maybe uneven. Hitchcock maintains quality and performances throughout. This is a dark comedy and one of the best for the genre. Hitchcock truly delivered a unique offering here and it would be interesting to see it remade today. 25/04/2019

<i>You're not supposed to bury bodies whenever you find them. It makes people suspicious.</i> Harry happens to have some sort of little trouble, and that is the core element of the story around which the events of the film circle... He just happens to be DEAD. I think it is fair to start by stating that 90% of Hitchcock's followers have been either disappointed or confused with <i>The Trouble with Harry</i> out of all the numerous users' reviews I read from three movie social networks. How could a <b>comedy</b> be conceived by the mind of the Master of Suspense(TM)? The fact that he made a comedy around a mystery plot featuring a dead man as the central element should not come as a surprise. Hitchcock's playfulness and humorous touches are extremely well known, be it either sexual tension between two leads (one female, one male) put together by extraordinary circumstances, clever dialogue deliveries or simply brief moments of slapstick. Well, why not let him be? Why can't he make a comedy with his usual plot trademarks? To those having an anticipated expectation of tension and suspense will be disappointed for obvious reasons, to which I would add the adjective "unfair", but to those looking beyond shall find a solid craft, which features good acting of fully distinguished characters, a smart screenplay which comedy is derived straightly from the dialogue delivery, and potentially the most astonishing color cinematography in Hitchcock's entire career, featuring landscapes which fully-colored yellow and red leaves have the capacity to become iconic, just as in Yimou Zhang's <i>Hero</i> (2002). From the opening shot, the care towards conceiving a picture of, at least, a decent quality, is noticeable, so it is definitely not just a filler in Hitchcock's filmography for cashing in. This feature in particular is characterized by the comical treatment of death, not only explicitly (as symbolized by a friggin' corpse), but implicitly, with some symbols here and there, one shown, the rest told with ironic remarks. What shines here is how Hitchcock successfully treated death in a very funny way without being insensitive or resorting to repulsing humor tactics. It is undeniable, however, that the film is a lesser effort in his trajectory that might fall into his third best quartile (or... second worst), which, considering the rating, is a surprising feat. The film is nothing short of entertaining and portrays Hitchcock's less macabre and lightest side of his auteur vision. Give it a try. Just remember not to have biased prior expectations the next time. 70/100

I can see the appeal of a Hitchcock directed black comedy, but I don't think this film delivers anything worthwhile. The humor is awkward and while the indifference of the characters is interesting it also makes the stakes feel extremely low.

Hitchcock's black comedy classic is a different direction for the master and he adapts well.
See Details