You might also like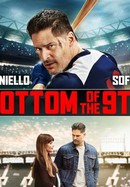 Rate And Review
Movie Info
An enigmatic detective embarks on a cross-country search for a once-prominent author who's mysteriously disappeared after a string of dangerous arsons have targeted his celebrated but controversial first novel.
Critic Reviews for Sidney Hall
Audience Reviews for Sidney Hall
Too much emphasis on the film's nonlinear structure ruins an earnest effort to tell the story of a high school student, who amidst tragedy around him, meets fame too early.

This is definitely the passion project of a young man who was bullied in high school and needed to compensate with an elaborate two hour wish-fulfillment scenario, who's completely unaware of how cringe and obvious it is that he's doing it. It doesn't help that the main female character is a manic pixie dream girl because a woman is defined by her ability to be a muse for a misunderstood genius who happens to be the world's most talented writer. His work is so influential that it has profoundly changed society, the phenomena surrounding it torture him, crushing him with the weight of his own talent. It drives him mad how freaking good of a writer he is, that not only he can fully appreciate the gravity and importance of what he's writing. In fact, the second greatest writer in the world, a man who won the Pulitzer out from under him, has to track him down to show him how important his writing is to the world - he's just that much of a genius. Then this pretentious dreck turns into an insufferable melodrama, a miserable series of contrived moments wishing to seem like a profound collage of grief and misunderstanding but far too cheesy to take serious...and I'm pregnant.
Quotes
There are no approved quotes yet for this movie.