What to know
critics consensus
The Wild Life uses its classic source material as a half-hearted springboard into a colorfully animated but essentially empty experience that only the youngest of viewers will find at all entertaining. Read critic reviews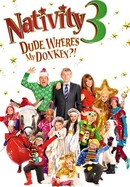 Nativity 3: Dude Where's My Donkey?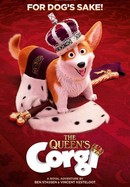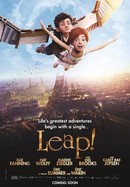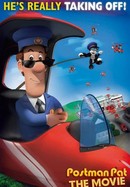 Postman Pat: The Movie - You Know You're the One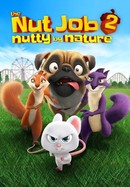 The Nut Job 2: Nutty by Nature
Where to watch
Rent/buy
Rent/buy
Rent/buy
Rate And Review
Movie Info
Times are good for Mak the parrot, Scrubby the goat, Carmello the chameleon and the rest of the wildlife that inhabit a tropical island. Their day-to-day routine gets shaken up when a mysterious creature washes up on shore. He's a sailor named Robinson Crusoe, and he's the only human survivor of a terrible storm that destroyed his ship. As the animals get to know their peculiar new guest, they find him to be a useful ally when two conniving cats try to seize control of their exotic paradise.
News & Interviews for The Wild Life
Audience Reviews for The Wild Life
You know, when I see these CG movies that are made outside of North America, I always go in with lowered expectations, at least when it comes to the quality of the animation, where, realistically speaking, the U.S has a stranglehold on that end of the equation. As far as the quality of the actual film itself, well, let's just say I haven't seen many good CG movies outside of the U.S. The only ones that come to mind are Thunder and The House of Magic, A Monster In Paris, Jack and the Cuckoo Clock Heart and this year's The Little Prince. That's not really that many, particularly when you take into consideration that I'm sure there's a bunch of them out there. I've seen my fair share of them too, so that's why I know to not get my expectations too high. And, if I'm being honest, this movie isn't what I would call good either, so it's obviously not getting added to the list of quality non-American CG films. But, again, if I'm being honest, this wasn't nearly as bad as a film as the trailers made it out to be. Is it a good movie? Of course not. But as far as a little diversion for 90 minutes, you can do so much more worse than this. You could have been watching Meet the Blacks or the Point Break remake. The latter is longer than 90 minutes, but it's an example of a film that's considerably worse than this one. I think we should start off with the obvious positives. The animation, particularly for a movie that I know didn't have the budget Pixar or Dreamworks has to work with, is fairly solid all around. The characters and the locations all look good. At least they do put in some sort of an effort into their animation. Though, of course, that means that they don't really put in nearly the same effort into its narrative. And I don't honestly even think that they really wanted to try, they knew that having a colorful enough movie would be enough to get them through, at least with the kids' crowd. The parents might not really be paying enough attention. to care that there's no story. It's just Robinson Crusoe and the animals doing shit, surviving, fighting off evil cats, yes, and all that stuff. There's no real character development to speak of. But, like I said, even with that, the movie isn't even bad. The voice acting isn't anything amazing and, really, early on I felt it was awful. It was just that kiddie type of voice acting where you sort talk down to kids like they're idiots or something. And I'm sure a good percentage of them are morons, of course, but I'm also certain that a good percentage of them also aren't morons and that kind of voice acting is just the literal worst. I was honestly on my way to hating this movie because of that. There's some stereotypical performances here, but, and I don't wanna say it grew on me, it got better as the film progressed. Perhaps not even better would be the right way to describe it, it just got more tolerable. Yes, that's definitely more appropriate. And the climax, where the cats go back to land to attack Robinson and the animals, is actually somewhat inspired. There's some good moments in this part of the film and I have to be fair and give props where it's deserved. It's obviously not much, since it doesn't actually affect the quality of the overall flick in any sustainable way, but it is a fairly solid climax all things considered. I don't really have much else to say about this. I wouldn't exactly go out of my way to watch this movie, but it's inoffensive for kids, so if that's what you're looking for when you want a family movie, then this will be fine. Though I'd recommend using a free Redbox rental instead of actually paying for this. This was perfectly fine for a below average movie. Nothing awful about it, but there's nothing good about it either. So watch at your own risk.

A by the numbers retelling of the classic survival story. With a few funny moments this is nowhere near as anything good from the likes of Pixar but it does just enough to keep you entertained.
See Details