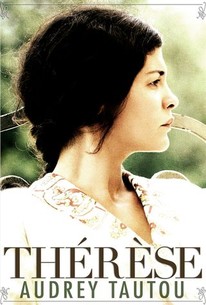 Thérèse
2012, Drama, 1h 50m
60 Reviews
1,000+ Ratings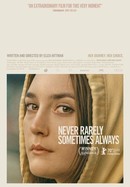 Never Rarely Sometimes Always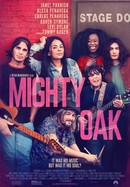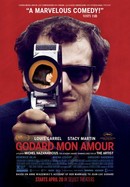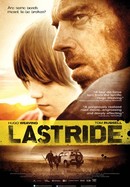 Where to watch
Rent/buy
Rent/buy
Rate And Review
Movie Info
In 1920s France, an unhappily married woman (Audrey Tautou) makes an unwise decision when she tries to break free from her boring husband (Gilles Lellouche) and stifled existence.
News & Interviews for Thérèse
Audience Reviews for Thérèse
Therese (Tautou), the daughter of a wealthy land-owner, marries the equally endowed Bernard (Lellouche), an older man who presides over a neighboring estate, and the two families join their land together to form one large pinery. Therese, however, is a troubled individual, and soon she begins to regret the marriage, growing jealous of her childhood friend, Bernard's young sister Anne (Demoustier), who lives as more of a free spirit. When Bernard begins to suffer heart palpitations, Therese sees this as an opportunity to murder her husband by tampering with his medicine. Some actors become inextricably linked with a particular role, spending the rest of their careers trying to remove such an association. For Tautou, it's her breakout role in 2001's 'Amelie'. It's impossible to gaze on her visage without being instantly reminded of that movie. With 'Amelie' seeing unprecedented global success, the actress attempted to break into Hollywood with a part alongside Tom Hanks in 'The Da Vinci Code'. It didn't work out for Tautou and she returned to her native land, making a string of saccharine comedies. Now it seems she's out to prove she's more than a cute-faced belle by portraying the particularly nasty title character of director Miller's final film, completed before his death last year. The result is a terrible piece of miscasting. For a start, she's far too old for the role, an error compounded by asking us to believe her a mere two years older than the fresh-faced Demoustier. Tautou doesn't have the range to provide the character with any depth, resorting to pulling a "just sucked a lemon" face. Combine this with the heinous nature of the character and it makes for a tough watch. For the most part, Miller brushes aside the existential themes of François Mauriac's 1927 novel, choosing instead to focus on the potboiler murder subplot. In the hands of Claude Chabrol, this could have been an enjoyable Hitchcockian thriller, but Miller is, or sadly was, no Chabrol, and certainly no Hitchcock. Those two film-makers were experts at getting the audience onside with the most despicable of characters, a skill alien to Miller. The late director fails to evoke any empathy, or even sympathy, for his Therese, who simply comes across as a spoilt brat. She hates her life, which is one of entitlement, waited on hand and foot in a glorious house in one of France's most scenic areas. The question on our lips is why? Her answer is "I don't know!", which should provoke further examination, but Miller fails to adequately portray her existential slump. At a time when most Europeans are struggling to keep a roof over their heads, few will feel for the "plight" of Therese Desqueyroux.
See Details