The 3 Rooms of Melancholia
2004, Documentary, 1h 44m
10 Reviews
500+ Ratings
You might also like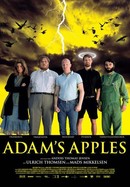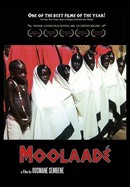 Shake Hands With the Devil: The Journey of Roméo Dallaire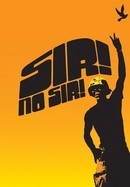 Rate And Review
The 3 Rooms of Melancholia Photos
Movie Info
This portrait of Chechnya during the recent conflict tells a story of uncertainty and bleak despair via a series of lyrical images, which have more to say than a dozen talking bureaucrats would. The filmmakers take a particular interest in the country's youth. Stops at an isolated military school in St. Petersburg, at Chechnya's fallen capital and at a refugee camp for children in the neighboring Republic of Ingushetia imply the cycle of growth, violence and death that await so many.
Audience Reviews for The 3 Rooms of Melancholia
"The Three Rooms of Melancholia" is a trio of short documentaries from Finland: 1) A military academy of boys who are around 10-12 years old in Kronstadt which is near St. Petersburg. 2) Black and white footage of the devastation of the Chechen capital, Grozny. We are introduced to a woman who rescues orphans. 3) In a nearby republic, these orphans are sheltered on a farm. In the distance, we can hear warlike sounds that are reminiscient of thunderstorms on a summer day. This film starts off subtly while we are being introduced to boys at the Russian military academy. In fact, I'm not really sure why we're there until we are introduced to two boys whose lives have been affected by the war in Chechnya - one of Russian parentage who was found there and another whose mother is serving in the armed forces there. News footage is also shown of a terrorist attack(the footage is repeated in the third segment). It is only till later in the film, that the military academy seems very troubling indeed. The documentary draws a direct line from scenes shown in the first segment with boys being shown how to kill at the military academy to the devastataion of Grozny to the refugees who are struggling to find a new life. "The Three Rooms of Melancholia" is a cinematic essay on the effects of war but it concerns itself mostly with those who may one day be fighting it themselves. I saw little difference in the boys in Russia and Chechnya but a great deal of difference in how they were raised.