What to know
critics consensus
Tom of Finland honors its subject with an empathetic, even-handed, and above all entertaining look at the pioneering art he produced from private turmoil. Read critic reviews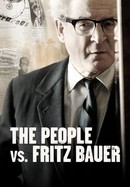 The People vs. Fritz Bauer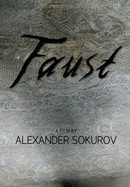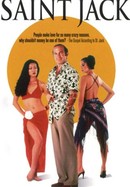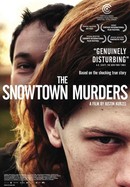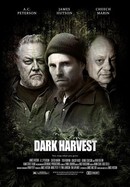 Where to watch
Rent/buy
Rent/buy
Rent/buy
Rate And Review
Movie Info
Finnish artist Touko Laaksonen becomes famous for his homoerotic works.
Cast & Crew










Annika Sucksdorff

Producer
Show all Cast & Crew
News & Interviews for Tom of Finland
Audience Reviews for Tom of Finland
The film has a strong visual sense and for the better part of the film is very interesting. My biggest issue with the film is the lack of depth in character study, you don't learn a lot about the era or the criticisms faced by Touko Laaksonen. The film is a lot of fun and they cover quite a range but there is a massive disconnect with the character interaction, I wanted to have more confrontations with his sister or his partner. Some of the best sections are in the first half of the film before we are thrown into a quick ending that doesn't provide a lot of insight. I really enjoyed the camera work and filmmaking but as a whole the film isn't that strong and another film could open the world a lot more in the future. 02-03-2018.

It is surprising that an artist who defiantly inflamed white-hot controversy might have had a personal story advancing more slowly than a Finish glacier. The acting and technical aspects of the film are all good -- I just wish something nontechnical happened on screen.

NO-MO-EROTIC - My Review of TOM OF FINLAND (2 Stars) How could a film about a legendary gay artist who pushed the envelope with his intensely sexualized images of impossibly beefy men be so unsexy and dull? If that was their intention, then they pulled it off! TOM OF FINLAND, directed by Dome Karukoski with a screenplay by Aleksi Bardy and six (SIX!!) other credited writing assists, means well, and tells a important story in gay history, but man is it a long slog. Born Touko Valio Laaksonen in 1920 and played by the extremely charisma-free Pekka Strang, the film rather artfully intercuts his time as a World War II soldier with his struggles to live as a gay man in Finland. It was a time of arrests, bar raids, and bullying if you were perceived to be gay. Touch retreats into his fascination with art, drawing image after image of pumped-up gay men. It was his way of giving to the community a powerful avatar, ones that could fight back against oppression and express desires many wouldn't dare to do. Eventually, he would be discovered in Los Angeles, where he traveled and built a loyal, adoring audience. The looks of 1970s butch and leather men were inspired by his work, instilling in the gay community a heretofore untapped confidence to stand up to its oppressors. As such, Tom of Finland, as he was eventually called, can stand beside the Stonewall Rioters as an integral part of the early gay rights movement. Karukoski knows how to tell a visual story and there's something magnanimous and touching about Tom's journey. This quiet, unassuming man stayed that way even while others adored him. It's a lesson in humility in the face of success. The film has its moments, especially in the Los Angeles section, where it picks up some much-needed steam. I enjoyed the sequences where they seek out a Hassidic Printer, who may be their last hope after getting rejected by everyone else. The AIDS crisis also rears its ugly head, further cementing the inspiring work Tom did and how it made people feel good despite the horrors surrounding them. Pekka Strang may be accurately portraying Tom, but if so, it doesn't make for compelling viewing. I just didn't really care to follow around this dullard for very long. It made me realize that a film can be important and unbearable simultaneously!
See Details