 Closer to the Edge
2011, Documentary, 1h 44m
18 Reviews
1,000+ Ratings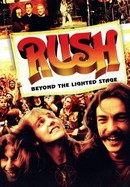 Rush: Beyond the Lighted Stage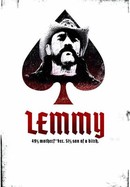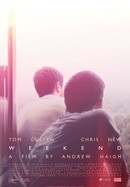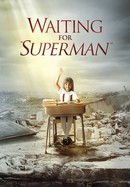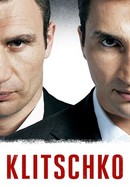 Rate And Review
Closer to the Edge Photos
Movie Info
Motorcycle racers reveal their motivation to participate each year in the Tourist Trophy, the most-dangerous, most-deadly race in the sport.
Audience Reviews for Closer to the Edge
Excellent documentary about this intense race, Closer to the Edge chronicles the Isle of Man's race and its history. Director Richard de Aragues crafts something special with this picture. I enjoy cars, and motorcycles and anything that goes fast. The bond between man and machine is something that no one can comprehend and we get a taste of the dedication, the risks and struggles that these racers go through in order to win on this intense track. The film features Guy Martin, a mechanic and racer who is very humorous and fast talks kind of like Brad Pitt in Snatch. He is always entertaining here, and it's what keeps you engaged from start to finish. Add to that some awesome and incredible race footage and the passion to risk and it's a film is absolutely just engaging. As far as documentaries are concerned, this is among the best that I have seen so far. If you ever come across this film, definitely give it a view. This race is intense, thrilling and off the wall. The risk of death and accidents are much higher than other races and we get a feel for that in this documentary. Even if you're not a fan of bikes, you should check this out because it is highly entertaining and memorable due to its subjects who participate in this outstanding endeavor. Director Richard de Aragues has crafted a fine documentary that will thrill you from the first frame to the last. A highly memorable viewing experience and one that you soon won't forget.

TT3D Closer To The Edge is a documentary movie of the Isle Of Man TT motorcycle races from the points of view of the riders, officials and fans of the tournament. I am going to say something that may be controversial in some quarters, but this film is THE best 3D film that I have seen. Forget special effects bonanzas such as Avatar, Tron: Legacy and Alice In Wonderland - this film makes use of the 3D medium far better than any of these from the point of view of using visual perspective, the scenery of the Isle Of Man and the cinematography which absolutely top notch. Although various racers feature in this film, the absolute star of Closer To The Edge is Guy Martin. He raises this film from being a simple documentary by being funny, eccentric, a loose cannon/maverick with a desire to win and nice line in industrial language. His is a very simple philosophy - win at all costs but have fun along the way and he seems to be cut from a cloth from before the current antiseptic sporting philosophies of brand image, corporate sponsorship and demographics. He says what he likes and is a dying breed in this sporting age - the "character". Whilst having thrills and treats for the adrenaline junkie, this film is also unflinchingly thought provoking as it also raises the issues of people who are either injured or killed in the race. People may think that this isn't something that should be placed within a feature film documentary alongside the humour of people such as Guy, but the message is clear - you only have one shot at this life, make the best use of it. If you're a petrolhead, an adrenaline junkie or somebody who likes sport - you will love this film. If you're not in any of these three categories, try to give this film a go - with everything that I have mentioned above, you may be pleasantly surprised.
See Details