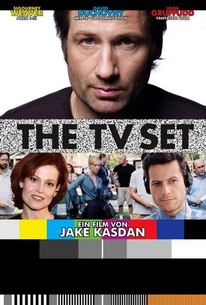 The TV Set
2006, Comedy, 1h 28m
76 Reviews
5,000+ Ratings
What to know
critics consensus
Offering both broad and insider jokes, The TV Set is a sharp satire that will please both the average moviegoers and pop culture aficionados. Read critic reviews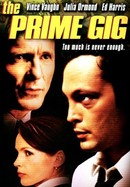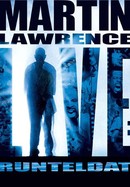 Martin Lawrence Live: Runteldat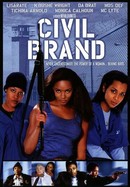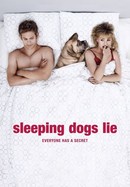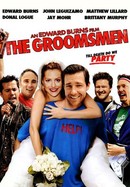 Where to watch
Rent/buy
Free
Rent/buy
Rent/buy
Rate And Review
Movie Info
Mike Klein (David Duchovny), the creator of a TV pilot called "The Wexler Chronicles," learns the hard way about how televisions shows evolve from concept to reality. Though Mike's concept involves serious subject matter, a network executive (Sigourney Weaver) and her cohorts have other plans to lighten up and dumb-down the show to appeal to a broader audience.
News & Interviews for The TV Set
Audience Reviews for The TV Set
A BORING movie that was like watching a TV show about a TV show.It was a major challenge just to sit there & try to watch it all & I just could not do it

<i>"A place where dreams are canceled"</i> The story of a TV pilot as it goes through the Network TV process of casting, production and finally airing. <center><font size=+2 face="Century Schoolbook"><b><u>REVIEW</u></b></font></center> Jake Kasdan's satire, "The TV Set", is a pitch perfect , dead-on depiction of the myopic vision of American television which has become a vast wasteland of so-called 'reality' shows and mean-spirited game shows when in essence, the true pillars of its foundation, the scripted format is on the wane. Never before has a sharp-edged black comedy been needed to poke at the underbelly of the medium than now. The filmmaker cut his teeth on TV including the much critically lauded, hastily dispatched "Freaks & Geeks, that his insider voice is on full display for biting the hand that fed him and for rubbing its ilk in the mess its created. Kasdan layers everything with a touch of stinging wit, caustic dialogue, and unbelievable accuracy of how some people truly are so incredibly dense to the matters of the creative process it's a true wonder how the hell they got so far (let alone dressed themselves in the morning and made the effort at a daily life!) Duchovny's Mike Klein, behind a thatch of itchy/scratchy beard as a mask of indifference to what is thrown at him knowing ultimately he will have to acquiesce at basically every power play and sign his soul away to get his baby on the air; truly soul-crushing to watch one's lifetime dream become a living nightmare. While not a classic like "The Player" or even "Network" the film works on its own merits by not caving in to be likable either; Lenny wouldn't have it any other way.

Equal parts funny and alarming, Jake Kasdan's The TV Set hits all the right bases with its one-two punch of merciless writing and across-the-board terrific acting. It's actually much more than just a sharp satire of the dynamics of a television network-- it's a story about the everlasting tug o' war between art and commerce, and it speaks about the poor ones lost in-between that try to keep their integrity intact but still have to put food on their tables. At only 87 minutes, Kasdan is still able to develop surprisingly well a good number of his characters while moving things forward at a good pace. His stage direction feels spontaneous but is nevertheless full of well-executed crowd scenes (his finale is a definite winner), and he is able to obtain the most exquisite reaction shots possible. It's notable that the cast he has to work with is extremely gifted (the Duchovny-Weaver-Gruffud central triangle is simply perfect, and the supporting performers do them justice), but it's been quite a while since I saw a director framing his players with the right amount of confidence and communicated apprehension. Plus, the dialogue is just so damn great, and it feels so true coming out of these actor's mouths. Not that The TV Set is gifted with a particularly articulate cinematic language, nor that it avoids all shortcuts a subject like this one might present. But it's full of jokes that range from ha-ha funny to WOW ARE YOU SERIOUS, and it's short enough that you actually feel you might have taken thirty more minutes once it's done. It's a shame this Judd Apatow-produced picture got overlooked during its theatrical release (maybe it was positioned as some potential Oscar grabber and didn't land properly?), but I'll take this very, very good project over most of the boring awards bait films around any day.

Duchevny is just fine in this role, but Sigorney steals every single scene she's in, getting almost all the laughs in the film. This is well trodden ground, and while it does a reasonable job (recalling the hilarious, short lived, tv show "Action"), I felt that the guy cast as the male lead in the tv show was just as over the top as his acting ablility was supposed to be - which was distracting and caused the film to lose momentum and direction. Yes, the guy was supposed to be a moron, but the film shouldn't have been about him, except as a gentle nudge at what the creator (Duchevny) had to deal with. The way in which he hit on his co-star was weak and unnesessary - right out of comedy script 101. Were we supposed to laugh there? Gee, wasn't he "zanny". Nope. Too bad, as there were some tightly written moments, and as absurd as Sigorney's charactor was, she's such a consumate actress that you believed that she believed every word.
See Details