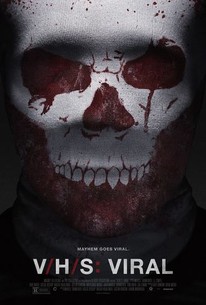 V/H/S: Viral
2014, Horror, 1h 22m
33 Reviews
5,000+ Ratings
What to know
Critics Consensus
V/H/S/: Viral is hardly a sensation as it cycles through the franchise's least frightening vignettes yet. Read critic reviews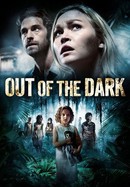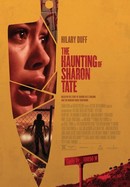 The Haunting of Sharon Tate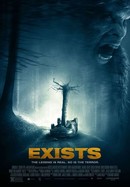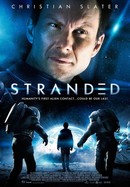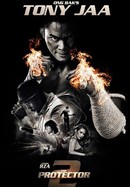 Where to watch V/H/S: Viral
Rent/buy
Rent/buy
Rent/buy
Rent V/H/S: Viral on Vudu, Apple TV, Amazon Prime Video, or buy it on Vudu, Apple TV, Amazon Prime Video.
Rate And Review
Movie Info
A police chase through the streets of Los Angeles inspires dozens of fame-obsessed teens to try to capture the salacious footage, but they are unaware that they will face their own deaths as stars of the next video sensation.
Rating: R (Language|Gore|Disturbing Strong Violence|Sexual Content|Some Drug Use)

Genre: Horror

Original Language: English

Director: Justin Benson, Gregg Bishop, Todd Lincoln, Aaron Moorhead, Marcel Sarmiento, Nacho Vigalondo

Producer: Justin Benson, Gary Binkow, Gregg Bishop, Theo Brooks, Dan Caudill, Stephen Caudill, Adam Hendricks, Nahikari Ipina, John H. Lang, David Lawson Jr., Brad Miska, Aaron Moorhead, Nils Onsager

Writer: Todd Lincoln

Release Date (Theaters): limited

Release Date (Streaming):

Box Office (Gross USA): $2.6K

Runtime:

Distributor: Magnolia Pictures

Production Co: 8383 Productions, The Collective, Bloody Disgusting
News & Interviews for V/H/S: Viral
Audience Reviews for V/H/S: Viral
Following on from my stle of review from previous entry, V/H/S/2, I'll just bne giving my quick thoughts segment by segment, rather than the whole thing (star rating is still for Viral overall though). Vicious Circles: Of the various framing devices found across the V/H/S franchise, "Vicious Circles" is the best/makes the most sense, but it wasn't great or anything. Dante the Great: The most fun of the entries across the whole series. It does stand out in a bad way a little bit, firstly because it's a combination of fake "found footage" and fake "documentary" which... Like it's weird to have sat through all these shorts and then suddenly have a guy giving an interview to a camera crew, and secondly because I think calling it horror is a stretch. More of a... Fantasy-action-comedy with some heavy gore right at the end. Parallel Monsters: Has the same problems as the previous film's "Safe Haven" entry, but fewer pros to counterbalance it. Could probably be explored in a full length movie to better effect, but even that I'm unsure about. Bonestorm: The silliest and worst acted of the entire franchise, which truly is saying something. Would probably make more sense as something outside of a V/H/S film, say... playing silently on a loop on a TV in a skateboard shop, for instance. Gorgeous Vortex: The "hidden" V/H/S: Viral entry is an odd one. The only thing it has going for it is also the dumbest thing about it. It's a 15 minute movie that is entirely aesthetic in value, the first and only entry with good video quality. But this is supposed to be a collection of crappily filmed, glitchy footage, copied over to VHS tapes - so in what universe does it make sense?

Radically departing from the series format, V/H/S: Viral is an inexplicable mess that's appallingly bad. The film doesn't follow its own rules, as a lot of the videos don't conform to the conventions of found footage (and some of the videos aren't even found footage). And this might be excusable if the videos were any good, but most of them aren't. V/H/S: Viral doesn't know what it's doing, and ends up turning out garbage.

A serious step down from the other films in the series. The frame narrative of the police chase in L.A. is probably the best of the series, but it causes more confusion than answers questions. The ending is really dumb though because it makes no sense. While the film starts off strong with a really interesting video about a magician with dark powers, the rest of the videos are confusing and just plain gross. The one about the Dia de los Muertos zombies is just plain stupid. I wouldn't mind seeing another VHS film, but it's gotta be better than this one.

If you've followed my reviews, then you know that I'm a fan of this franchise. While it shares some of the many issues anthology films face, inconsistency in the segments themselves, the VHS franchise has actually been a pretty damn fun franchise to follow. I don't wanna say it's the most creative horror franchise around, but I think giving the filmmakers the freedom to do what they want has been a very inspired choice. Case in point, Gareth Evans' short in VHS 2, whose name I forget, was absolutely incredible, and I doubt anyone other than him and the crew had any real say as to what went into that short, creatively speaking at least. Which brings us to VHS: Viral and the absolute utter disaster it is. Perhaps disaster is the wrong word, but there is a massive drop-off in quality as the film shifts from VHS tapes to a more modern take on fame on the internet and getting hits on YouTube. There's heavy-handed social commentary on how we're obsessed, or some people are, with getting millions of hits on YouTube and how toxic that can be. If you loved the first two films in this franchise, this one has hints of what you loved about the franchise but, by and large, it's a really goddamn big step down for such a fun franchise. Vicious Circles: This is the wraparound, the one that connects all the segments together, and this one really did absolutely nothing for me. Essentially, and I described this in the earlier paragraph. This short basically sees a car chase take place around L.A as thousands of people try to record, all of looking for a million hits on YouTube. Sort of like Nightcrawler of the internet era, if you will. The problem is, as the truck travels around the city, people receiving images, that the truck is broadcasting, through their phones causes them to become dazed and violently insane. Naturally this leads to a lot of deaths. The main character in this short is following after the truck that's sending this signal because he believes his girlfriend has been kidnapped by the person responsible. This segment this absolutely nothing for me, as none of the wraparound segments in the other films have. But on top of not doing anything for me, it has this incredibly forced message about all the wrongs of the internet and wanting to go viral that you've heard elsewhere. It's toxic, it's a virus, it makes us zombies, blah blah blah blah. We've heard it all before. It's not that it's a bad idea, per se, it's just how heavy-handed the whole thing is. The message is so forceful that it loses all effectiveness. And the segment really isn't that good to begin with. And all the camera effects, like the image distorting and stuff, are absolutely fucking terrible. Everything that people hate about found footage is right in this short. I'd say that this was a bad way to start off the film, but this segment was spread out through the entire film, shown before and after a new segment airs. As a whole, however, this just isn't very good. Dante The Great: The first real short of the film is a fairly decent one. But, and this is a theme that carries throughout the all the segments in the film, is that this isn't exactly a traditional horror film. And this short, while it has elements of it, in some ways more resembles a weird attempt a superhero movie with some hints of horror in an R-rated setting. Essentially Dante, a struggling illusionist, finds this strange cloak that Harry Houdini got rid of, for one reason or another, and he finds it to have strange powers that actually makes him one of the more successful magicians in a very short time span. There's just one thing, the cloak itself requires sacrifices. So there you go. It honestly wasn't a bad short in the least, it didn't take itself seriously at all, but I wasn't really that into this. I will say this, the editing is absolutely excellent in this. Because there's sections where Dante will wrap someone up in the cloak and take them to a completely different room. The editing in these parts is so smooth and crisp that, unless you know editing tricks, you won't even notice it. That's how good it is. The rest of the short is fine, I mean it has some decent gore and everything, but it's not anything special and it's a relatively weak way, outside of the wraparound, to start the film off. Some cool moments don't make this a good short. Parallel Monsters: To no one's surprise, Nacho Vigalondo, filmmaker of the excellent Timecrimes or Cronocrimenes in spanish, has the best segment of the entire film. This guy is great. I'm at a bit of a crossroads with this short's placement in the film to be completely honest. You'd want to make a great first impression, right? And I suppose that Dante The Great is quicker paced and it's an easier watch. It gives off the appearance of fun more than this one. So I get the reasoning behind that, but Dante isn't that good of a short to be completely honest. I'm also mixed in that why wouldn't you this segment for the last one instead of Bonestorm? I'll get to that in a while, but this is still considerably better than Bonestorm. This is the Safe Haven of Viral. If you remember Safe Haven from VHS 2, then you know exactly what I'm talking about. Unfortunately though, it's not as insane as Safe Haven, but it's the one I can most compare it to. To avoid spoiling anything, I will keep a lot of the details to myself. But essentially it involves this man successfully builds an interdimensional portal where he meets a parallel version of himself who also built the same portal and finished it at the same time. Both, very obviously, are excited to see that their invention has worked and they've managed to discover a parallel universe. Curiosity getting the better of them, they decide to exchange places with one another and basically see how the other half lives. Let's just say that things are not exactly the same in one of these worlds. It's a pretty goddamn crazy and, actually, pretty clever short. Let's just say there's some strange genitalia involved. It is a great short and it's a shame that the rest of this film doesn't match this one's greatness. The only reason this film, as a whole, gets 1.5 stars is solely because this segment is so goddamn great. I think giving it 2 stars would honestly be giving it too much credit. It's great, but it's not that great, you get what I'm saying. However, if you were to watch any segment of this film, make it this one. I can promise that you won't be disappointed. Bonestorm: Which brings us to the last short of the film. Let's just get this out of the way, if you're strictly watching this film to watch the bloodiest and goriest short, then this is the one for you. That's essentially all it has to be perfectly honest as, until it truly gets gory, this is probably the weakest of all the shorts, excluding Vicious Circles, which connects them all together. I don't think it was actively as bad as Vicious Circles ended up being, but it was just horrifically boring. Essentially, these group of skaters, wanting to film some great footage, decide to go down to Tijuana, Mexico. When they find a good enough place, their prompted by the cameraman to perform some dangerous stunts. One of the guys falls and injures himself and he bleeds onto this pentagram that's drawn on the floor, this weird cult comes out and they start attacking the kids in skateboards. They fight them off using various weapons, guns, fireworks, machetes, their own skateboards even, etc. It all sounds like it reads perfectly fine, but it fucking takes forever to get to that point where all the gore comes in. And even when it DOES come in, it literally comes in out of nowhere and with no build-up. It felt like they were running out of time and they had to get all this shit in. It's like one of the skateboarders bleeds on the pentagram, the cultists come out, and the next thing, one of the skateboarders is shooting them. There was no build-up. To borrow a quote from Ron Burgundy, that escalated quickly. On top of that, there's no real impact or power to any of the gore, I mean some of it is cool and all that, but there's no real reason for it to be as gory as it was. At least in other films like this, it feels like there's a reason or a purpose for it being as violent as it might end up being. This one is just a mess of structure and pacing. The ending was terrible too. You see one of the kids take some remains from his skateboard's wheels as more cultists start appearing behind him, he has a camera strapped to his helmet. Then the next scene is of the cameraman, who's long dead by this point, as this monster comes out, you only see the feet, comes out and eats the camera, that's still recording. And that's it. That's how it ends. Talk about anticlimactic and unsatisfying. As you can see from the reviews, this movie is such a step down from the first two films that I'm almost wondering as to whether this was done on purpose or not. I don't doubt for a second that this actually wasn't the case, but the fact that it's so bad that it actually made me think it was purposely sabotaged should tell you something. Honestly, Parallel Monsters is the only thing worth watching on this film. If you want to watch that and then shut the movie off, then you'd actually be satisfied with this. This is a terrible anthology film. Surprisingly worse than ABCs of Death 2 and I wasn't a big fan of that to begin with. And this is worse. Imagine that. One great segment out of 4 isn't enough to elevate this film from being bad. You can do better than this, like both VHS or VHS 2. Dead Snow 2, just saying. Do not watch this.
See Details