You might also like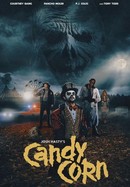 Rate And Review
Movie Info
Members of a family fight for survival when a mysterious plague unleashes flesh-eating zombies in their small town.
Critic Reviews for What We Become
Audience Reviews for What We Become
You know, I am reminded of The Walking Dead when watching this flick. And I've been watching zombie movies since I was a little kid, so I'm not one of these people who jumped on the zombie 'bandwagon', if there even is such a thing, due to the Walking Dead being a popular show. But if you know me, or if you follow me on Twitter, then you are aware that I find the Walking Dead to be a one-dimensional and relatively boring show. I'm not saying it's bad or anything, but it's usually just a directionless affair that lacks excitement. There's a whole lot of talking and not the kind of talking that builds character, but the kind of talking that's there because the show can't be Rick's group fighting zombies in every episode. I guess you could say it builds character, but, realistically speaking, TWD has had very few truly interesting characters in its history and those people are usually the villains, who don't last very long to begin with. TWD has hit on some amazing moments and episodes, but they can't sustain it every week. So comparing this movie to TWD should be some sort of insult, yet, surprisingly, I found this to be a perfectly solid little flick. Much like TWD, it focuses more on the characters and much less on the zombie outbreak and all that jazz. It's not like the characters have amazing personalities or are really all that complex, but they make an effort to give the characters something to do before the shit really hits the fan. If you're looking for a gory movie from beginning to end, then this is really the wrong choice, because they save all of that for the third act. And even then, in the third act, it's not like the movie becomes the second coming of Ichi The Killer, those who have seen it know what I'm talking about. Because of that, while I never thought the movie was bad or anything, it just didn't really do much for me because I knew that they were pretty much saving everything for the third act. I didn't know this at the beginning, of course, but you could tell the more the film went without anything really happening. There's the typical 'martial law' thing where the military are portrayed as faceless villains. It's an old trope and they really don't attempt to even try to subvert it. They just play right into those cliches that are well-known in this type of film. There's also the requisite instance where one our protagonists does something they wouldn't do normally in order to help his own family. It's all here. Really, if you're looking for a cliched and stereotypical zombie movie, this one fits that description perfectly. And I don't even want to use that as a negative. I haven't seen many Danish zombie movies and while their perspective isn't necessarily unique when compared to everything this genre has seen, it's still interesting to see their approach. The movie does get three stars, however, because the third act is actually really strong. It's not super violent, but it is intense and fast-paced. It did push what had been a decent movie up to this point into solid territory. With that said, I can't really fully recommend this. It's 80 minutes long, but it feels longer than that. The pacing of the film isn't that great and its comparisons to TWD do hold it back a bit. But the third act is really enjoyable and it makes this movie better, for sure. So, yea, it's on Netflix. It's not required watching, but it's solid zombie fare.
Quotes
There are no approved quotes yet for this movie.