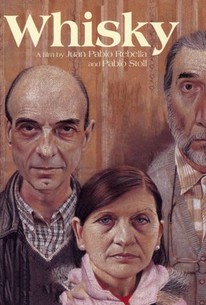 Whisky
2004, Comedy, 1h 39m
16 Reviews
2,500+ Ratings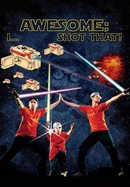 Awesome; I F... Shot That!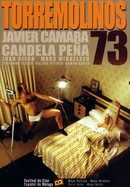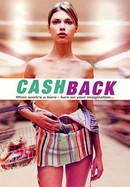 Once in a Lifetime: The Extraordinary Story of the New York Cosmos
Rate And Review
Movie Info
A Cannes-winning film that relies on subtlety for its affect. Jacobo Koller runs a near-derelict sock factory and leads a life of quiet desperation. When his more successful brother Herman announces a surprise visit after many years' absence, Jacobo is desperate to prove he's successful at something and asks his near-mute assistant Marta Acuna to pose as his wife. His brother arrives and the weekend turns wickedly comical.
Audience Reviews for Whisky
A good movie but not as good as I hoped

A smart comedy but definitely not your usual, conventional comedy film. The humour is so subtle, and the film is rather slow paced, hence why it won't be for everyone.

The first Uruguayan film I've seen. Wry, observant and deeply, deeply involving. Over and over again, I keep discovering that films about marginal but interesting characters can only be made in 'marginal' countries like Uruguay, Turkey, Iran, Korea or Argentina. As Hollywood continues along in its feckless manner, playing its violin like Nero, we must turn to the barbarians at the gate for signs of true humanity.
See Details