What to know
critics consensus
Wildlife's portrait of a family in crisis is beautifully composed by director Paul Dano -- and brought brilliantly to life by a career-best performance from Carey Mulligan. Read critic reviews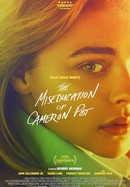 The Miseducation of Cameron Post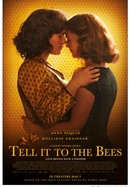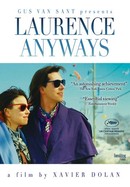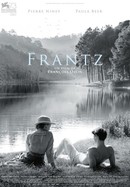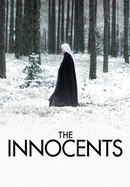 Where to watch
Subscription
Rent/buy
Buy
Rent/buy
Rate And Review
Movie Info
Fourteen-year-old Joe is the only child of Jeanette and Jerry -- a housewife and a golf pro -- in a small town in 1960s Montana. Nearby, an uncontrolled forest fire rages close to the Canadian border, and when Jerry loses his job -- and his sense of purpose -- he decides to join the cause of fighting the fire, leaving his wife and son to fend for themselves. Suddenly forced into the role of an adult, Joe witnesses his mother's struggle as she tries to keep her head above water.
News & Interviews for Wildlife
Audience Reviews for Wildlife
All three main actors are excellent, and I really admire how Dano avoids any temptation of defining his characters by their actions and choices, but I also cannot help thinking that the film plays too safe and feels a bit forced in its depiction of the sudden collapse of a loving family.

"I feel like I need to wake-up, but I don't know what from-or to..." Joe Brinson, Ed Oxenbould's character in Paul Dano's directorial debut, is fourteen-years-old in 1960 meaning he was born in 1946-almost exactly in between the time my grandparents were born and the time my parents were born. He would be seventy-two today. Still, my grandparents would have been at or around just a handful of years younger than Carrie Mulligan and Jake Gyllenhaal's characters are here, but they too would of have already been raising children in 1960. I say this not only to get the timeline straight in my own mind, but also to lend some perspective to the experience prior as I always tend to frame these now period pieces as an opportunity to see what life might have been like if not necessarily what the people I knew who lived through these years might have been like at that time. Funnily enough, this is the tip of the iceberg in terms of what Dano is exploring in Wildlife, a familial drama based on Richard Ford's book of the same name. This idea that our parents were people before they were our parents and in the case of this film in particular, that our grandparents were people before they became the 'archs of this family we've never known a life without. Through Wildlife, Dano explores these past lives that come more into perspective the older we grow which we then subsequently appreciate all the more despite the fact the individuals on the receiving end of that appreciation only continue to fade further and further away from who they once were. It's a romantic idea, sure, but Dano deconstructs this further through the chronicling of one family's fissure where the youngest and most innocent party-Oxenbould's Joe-is at the center. Joe watches on as his parents' marriage dissolves and his mother begins an affair. The film has no driving narrative per se and there is no clear right or wrong answer for the conflict proposed even if some of the actions the characters take are very obviously mistakes. Rather, Dano and his very confined, largely steady direction beautifully capture the slow unraveling of Mulligan's Jeanette as she sways from being this woman who has seemingly held it together for fourteen-plus years to a mother and wife that reaches a point where she begins making choices that even she herself may know are not in the best interest of her life in the long run or the life of her child, but that she can't help but to give into due to the emotion that has bottled up and that she is finally allowing herself to express. The trio of main actors here are each fantastic in their own regard as is Bill Camp, but it is Jean's actions that kind of cement this thesis of the film that states the bond of family is one of the few things in this life so deep that it will remain a part of you forever-no matter what you or anyone else tries to put it through. Wildlife tees these ideas up and observes them with an expert degree of execution, but what it offers in terms of these observations is where the film somewhat falls short. This isn't asking for resolution, of course, with family there is the understanding that peaks and valleys will occur until the sun sets on our existence, but more there is a desire as the screen fades to black that Dano and writing partner Zoe Kazan (who is also Dano's significant other in real life) might have rounded out these ideas about the family and the nature of how we maintain bonds despite the entire concept of family contradicting what is tranquility. Fittingly, Wildlife ends on a note of quiet tranquility that leaves us to ponder why we make it so hard on ourselves and maybe that's the point-maybe if we quit chasing resolution and/or "happiness" we will learn to find these things in what our lives provide from the get-go: those ties that bind.
See Details