What to know
critics consensus
Zama offers a series of scathingly insightful observations about colonialism and class dynamics -- and satisfyingly ends a long wait between projects from writer-director Lucrecia Martel. Read critic reviews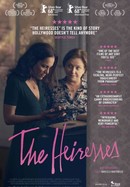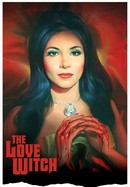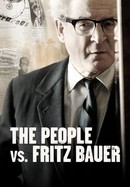 The People vs. Fritz Bauer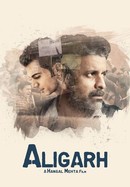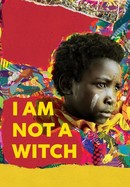 Where to watch
Rent/buy
Rent/buy
Rent/buy
Rate And Review
Movie Info
Zama, an officer of the Spanish Crown born in South America, waits for a letter from the King granting him a transfer from the town in which he is stagnating, to a better place. His situation is delicate. He must ensure that nothing overshadows his transfer. He is forced to accept submissively every task entrusted to him by successive Governors who come and go as he stays behind.
News & Interviews for Zama
Audience Reviews for Zama
As much as the titular character suffers, Martel doesn't turn him into a tragic figure nor do his torments overshadow the very real horrors of late 18th century colonialism. Its an impressive feat, one that's matched by the haunting and enigmatic ending.

Here's another instance where I saw a completely different movie than what every other critic did. For all of its visual strength and seemingly fertile thematic ground, Zama holds the record for the one movie I've fallen asleep to the most before initial completion. It took me six attempts to wakefully traverse this hour and forty five minute long period piece. Whether it be a credit to the intriguing soundtrack and gorgeous cinematography or a boon to a good nap, the movie is seething in ambience, so get your coffee in before you watch it or Zama will zonk you out. Ask most other reviewers and they'll say this is director Lucretia Martel's triumphant return to film making. It's a quiet and darkly humorous existential piece exploring class dynamics through the eyes of a Spanish colonial prefect, Don Diego de Zama. We witness his mental deterioration, trapped in a dead-end job, overseeing a South American colony, and pining for a transfer back to greater civilization. Sometimes he gets horny and shut down by just about every woman around him, and he is regularly exposed as a miserable and ineffective leader by nearly everyone else as he flounders between bureaucratic tedium and his general lack of purpose. For a protagonist, it's pretty hard to care about him as he's a boring and depressingly bad person. What this says about personal fulfillment amidst soul-crushing bureaucracy is nothing Brazil didn't overstate decades ago, so we're left with the admirably well-executed period design and the beauty of the South American coast. That stuff can only float my boat for so long before I nod off, and this is coming from someone who loves comparably paced films with similar settings like Aguirre: The Wrath of God, Embrace of the the Serpent, and Valhalla Rising. If you're looking for forty winks, this one's about eighty.

Those who have seen The Headless Woman will be able to identify Martel's recurring themes and symbolism in this one as well, but while they can be as powerful as in that film, the structure and narrative elements this time don't actually amount to something so cohesive in the end.
See Details