Zero Charisma
2013, Comedy, 1h 28m
26 Reviews
1,000+ Ratings
What to know
critics consensus
Zero Charisma takes a refreshingly empathetic -- and often quite funny -- look at characters historically marginalized as one-dimensional archetypes. Read critic reviews
You might also like
The Brooklyn Brothers Beat the Best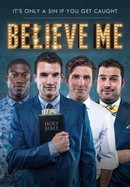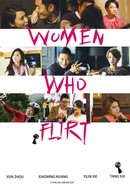 Michael Moore in TrumpLand
Rate And Review
Movie Info
A middle-aged nerd serving as grand master of a fantasy board game finds his leadership role of a band of misfits jeopardized by an initiate.
Critic Reviews for Zero Charisma
Audience Reviews for Zero Charisma
Even this film's title is kind of nerdy, and it doesn't help that this film goes so far as to star someone by the name of Sam [u]Eidson[/u]. ...Okay, so it's kind of lame to forcibly cite this film as nerdy to the point of getting a star with a surname that sounds kind of like "Edison", but the filmmakers had to have some corny joke somewhere in the casting, for it's not like Edison has been earning enough attention from, well, anyone to get a gig even this low in profile. I don't know how nerdy the people in this film are in real life, but most everyone in this cast is some kind of a reject who has done hardly anything before. Hey, I'd imagine plenty of nerds out there would say that this film earns plenty of "cool points" (Ironic how so not cool the term "cool points" is) based sheerly on the fact that it's co-directed by a gi-gi-gi-gi-gi...gi-gi...gi... girl (Wheez, wheez, wheez, and whatnot)! ...Well, that makes it hard to talk trash about how nerdy these characters are, and the fact that Eidson's character is a big ol' boy who listens with a lot of pint-up aggression and grindcore metal blasting into his head. Yeah, I don't know who would pick on this kind of nerd, because he looks like he doesn't need that enchanted sword from the poster to put up a challenge, which means that it might not so much be retard strength that you need to worry about, just simple manchild strength. This is one big baby, but shoot, I'm not going to be the guy to tell him, because he would be mad enough if he found out that I'm not that crazy about this mediocre little film, no matter how much I compliment the strengths that are, in fact, there. Andrew Matthews' script is kind of limp, but with decent bits, at least in humor, as well as intriguing elements in the mostly undercooked, maybe even somewhat unlikable characterization, whose distancing attributes are challenged by, at the very least, decent performances. There's hardly any acting material in this limp effort, but there are plenty of distinguished characters who the performers need to be pretty immersed in, thus, this cast of talented unknowns does what it can, with leading man Sam Eidson being particularly convincing, and intriguingly so, despite the unlikability of the Scott Weidemeyer character. This character study would be more effective if the characters were more likable, but if there is effectiveness, then it goes amplified by convincing portrayals, something that the characters needs if the film is to endear through its thin story. As if it's not enough that the characters are kind of unlikable in certain areas, this narrative that does little outside of simply meditate upon the questionable leads is pretty thin, and that really undercuts much momentum, to where natural shortcomings play an instrumental role in bringing the final product to mediocrity, and yet, I won't go so far as to say that this film's story concept is completely juiceless, as its portrayal of a nerdy manchild's lifestyle is pretty realistic, if not genuine, and therefore kind of intriguing. Really, it's the narrative's simply being to bland to be bad that keeps this film from falling too far, but where it could have been decidedly mediocre, the final product borders on decent, as there is some charm to its subject matter, and to its heart. Direction is generally dully cold, but if it does resonate something, then it's typically a sheer sense of ambition that, I must admit, is pretty endearing, maybe not to where the film is saved, but decidedly to where the film comes close to being saved. This is indeed a savable film, but alas, a saving grace does not come, and no matter how much this film charms with its ambition, if not some genuine strengths, it ultimately falls flat, which isn't to say that it was ever to go that far. Again, this narrative concept has its intriguing elements, but on the whole, it's all-out thin, eventually leading somewhere, but being primarily meditative on minimal, underwhelming conflicts that would be more effective if Andrew Matthews' script, with all of its meditations, put more attention into genuinely fleshing its characters out. To be so meditative on characters going about their business, little is actually said by Matthews, as writer, due to very limited extensiveness, if not focal unevenness, that leave development to fail in distinguishing the characters all that much, making it harder to become invested in them. Yes, do note that I said that the underdevelopment makes it "hard[u]er[/u]" to get invested in the characters, because as if it's not bad enough that the characters are so undercooked and, well, kind of bland, they're unlikable, or at least the lead is, for although Sam Eidman's portrayal of the Scott Weidemeyer character is engaging convincing, the character himself is just too much of a manchild - concerned with the superficial and his own self-esteem over the concerns of others and growing up - for you to feel for him all that much. I mean, this film predictably culminates with Weidemeyer coming to terms with his flaws and beginning his long overdue steps into maturity, but that's just the climax, whereas in the rest of the film, the lead, in addition to a few other jerks, is hard to forgive, not just because his depths are limited by underdevelopment, but because the film spends so much time meandering along meditating upon his contemptibility. A sense of narrative thinness goes exacerbated by draggy storytelling, bloated with excess filler that, before too long, becomes repetitious, then continues to meander, until it is all-out monotonous, especially when backed by cold direction. I suppose charm graces a sense of ambition, but even palpable passion is limited in a cold directorial performance by Matthews and Katie Graham, who have effective moments, but whose limp, perhaps quiet atmosphere stiffens pacing and makes it easier to notice aimlessness, while also thinning intrigue so close into dissipation that other shortcomings, including - nay - especially the natural ones, essentially impossible to ignore. There's so little to say in this film, and if there was a little more heart here, then the final product would have stood as genuinely decent, but as things stand, this effort is not only forgettable, but mean-, if at all spirited, with unlikable characters behind a meandering narrative that mediocrity goes secured. When the game is through, highlights in the script, acting and charm behind slightly intriguing subject matter are enough to bring the final product to the brink of decency, but this effort is far from that threshold, as underdeveloped, unlikable characters, aimlessly unfocused dragging and a cold directorial atmosphere behind a paper-thin story concept leave "Zero Charisma" to slip into mediocrity as a forgettable, under-inspired misfire. 2.25/5 - Mediocre
Quotes
There are no approved quotes yet for this movie.