SEASON: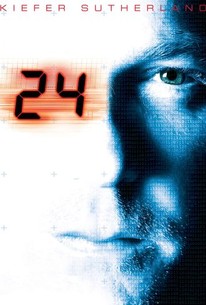 TOMATOMETER
AUDIENCE SCORE
Critic Consensus: 24's sophomore outing is not as elegantly structured as its predecessor, but the series firmly puts to rest any fears that its propulsive thrills were a one-time novelty.
Tv Season Info
Eighteen months after Day 1's foiled assassination plot, Day 2 finds Counter Terrorist Unit agent Jack Bauer (Kiefer Sutherland) officially stepping into the role of America's protector as he attempts to stop terrorists from setting off a bomb in Los Angeles. During his hunt for the nuclear device, Jack becomes romantically involved with Kate Warner (Sarah Wynter), who suspects her sister's fiancé is working with Middle Eastern terrorists. Behind-the-scenes political intrigue centers on David Palmer (Dennis Haysbert), now president of the United States after surviving Day 1's assassination attempts. While Palmer supports Jack and CTU's efforts to track down the nuclear device, Vice President Jim Prescott (Alan Dale) and Palmer's own Cabinet question the president's decision-making ability and seek to undermine his authority at every turn. Meanwhile, Jack's daughter, Kim (Elisha Cuthbert), who was rescued from kidnappers in the first season, turns the tables during Day 2. This time, it's Kim who does the kidnapping---or, as she sees it, rescuing---of a child she's been babysitting in order to protect the girl from an abusive father. Later in the day, guest star Kevin Dillon appears as survivalist Lonnie McRae, who takes Kim hostage after convincing her that the nuclear bomb has already been detonated in L.A. Familiar faces returning to action include CTU agents Tony Almeida (Carlos Bernard) and Michelle Dessler (Reiko Aylesworth), whose relationship begins to develop romantically under the day's stress; CTU director George Mason (Xander Berkeley), who is exposed to radiation during a fierce gun battle; and First Lady Sherry Palmer (Penny Johnson Jerald), who reveals a dark side in her manipulations of the president for political gain.
Audience Reviews for 24: Day 2
½
Jack is back for another powerful and thrilling season of 24. Escalating the danger and intensity, in Season 2 Jack Bauer has to stop a Middle Eastern terrorist group from detonating a nuclear device in L.A.; meanwhile President David Palmer discovers that there are elements in his administration that are assisting the terrorists in order to set the country on a war path. The writing is especially good (with the exception of the Kim storylines), and do an extraordinary job at building suspense and tension. Additionally, the episodes seamlessly flow together, creating an incredibly cohesive story arc. The cast this season is also quite impressive, and includes Michelle Forbes, Laura Harris, and Daniel Dae Kim. Daring and edgy, Season 2 of 24 is a non-stop thrill ride.
Discussion Forum
Discuss 24 on our TV talk forum!