Day 4: 3:00 PM-4:00 PM
EPISODE: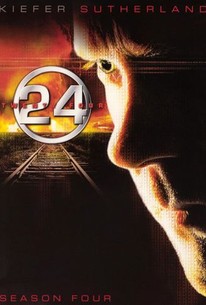 Episode Info
Curtis (Roger R. Cross) and Driscoll (Alberta Watson) could both be in trouble over the whole Marianne (Aisha Tyler) debacle. They agree to cover each other with Division. Powell is dead, Marianne is unconscious, and the nuclear power plant at San Gabriel Island is on the verge of going critical. Edgar (Louis Lombardi) is concerned about his wheelchair-bound mother, who lives nearby and has no way to evacuate. While Behrooz (Jonathan Ahdout) goes to the local hospital, where his uncle, Naseem (Michael Benyaer), is a doctor, to try to get his mother some pain medication, Edgar is able to locate a cell phone that Powell called before he was shot, and that's how Jack and Tony are able to find Dina (Shohreh Aghdashloo), who is hiding out in a hotel room. Knowing Dina's weak spot, Jack tells Dina that Behrooz will get a full pardon and government protection if she leads them to the override device. She agrees, and calls Behrooz at the hospital to tell him to wait there for her and the CTU team. But Naseem, suspicious about Behrooz's request for meds, calls Navi (Nestor Serrano), who tells the doctor that Behrooz is on drugs, and to keep him at the hospital until Navi arrives.
Day 4: 3:00 PM-4:00 PM Photos
Discussion Forum
Discuss 24 on our TV talk forum!