SEASON: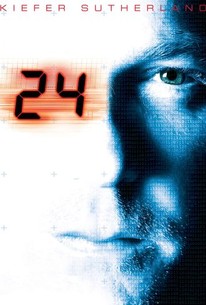 TOMATOMETER
AUDIENCE SCORE
Critic Consensus: 24's sixth day still delivers the goods on the action front, but this season's attempt to introduce Jack Bauer's familial angst into proceedings feels more contrived than inspired.
Tv Season Info
With a new day comes a new leader for the sixth season , as Wayne Palmer (DB Woodside), brother of former president David Palmer, has taken the reins from the corrupt Charles Logan (Gregory Itzin). But President Palmer has little time to celebrate his election, as America faces yet another grave threat, this one from Islamic terrorist Abu Fayed (Adoni Maropis). By way of introduction, Fayed orders suicide bombings of 10 U.S. cities over a period of 11 weeks. But he's just getting warmed up---before Day 6 comes to a close, the threat goes nuclear. Trying to prevent further bloodshed, as always, is Jack Bauer (Kiefer Sutherland). Out of the frying pan and into the fire, Jack is freed after months of torture in a Chinese prison, only to be handed over to Fayed in exchange for seemingly valuable intel. Tackling the day's dangers on the CTU front are new personnel additions Mike Doyle (Rick Schroder), who replaces the fallen Curtis Manning as director of field operations, and Agent Milo Pressman (Eric Balfour), who has a history of butting heads with his new boss. Day 6 also provides the first glimpse of Jack's blood relatives, his father Phillip (James Cromwell) and brother Graem (Paul McCrane). But it's far from a touching family reunion, as one of Jack's toughest challenges is determining where the other Bauers' loyalties lie. Several new faces make their way to 1600 Pennsylvania Ave. , including steely vice president Noah Daniels (Powers Boothe) and presidential advisers Reed Pollock (Chad Lowe) and Thomas Lennox (Peter MacNicol), each of whom has his own agenda. Making a surprise return later in the day are former president Logan, his ex-wife Martha (Jean Smart) and former Secret Service agent Aaron Pierce (Glenn Morshower), all of whom play brief but pivotal roles in the season's developments.
Audience Reviews for 24: Day 6
In Season 6 of 24 the series gets completely out of control. In its attempt to create the most extreme terrorist scenario of the series, the show loses all credibility. The whole situation is completely unbelievable, with suitcase nukes going off in Southern California, presidential assassination plots within the administration, and mad politicians intent on nuking random Islamic countries. And if that wasn't bad enough, the series does some heavy retconning to make the villain of last season Jack's brother. Yet the season does come up with a good cast that includes Powers Boothe, Rena Sofer, Peter MacNicol, Kari Matchett, and James Cromwell. And, although the over-arcing plots are ridiculous, the storytelling in the episodes is fairly well-done. With nowhere left to go, 24 goes all out in its sixth season...but it ends up going too far.
Discussion Forum
Discuss 24 on our TV talk forum!