30 Rock: Season 7
(2012 - 2013)
You might also like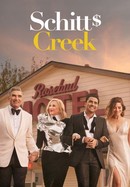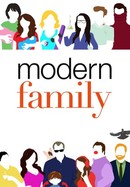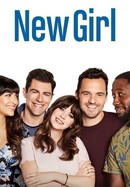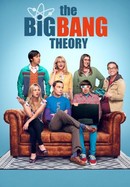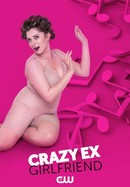 Rate And Review
News & Interviews for 30 Rock: Season 7
Audience Reviews for 30 Rock: Season 7
What a great season, the finale is amazing!

Season 7 gives 30 Rock the sendoff it deserves and finishes true to form.

Tina Fey's rise through SNL was already well underway when 30 Rock debuted and the so it was no surprise that it would be just so good. Incredibly witty with some of the funniest characters ever assembled this show is about a fictional live comedy show headquartered in 30 Rockefeller. Tina Fey- the writer and main star has based the show on her experiences in Saturday Night Live and many of the crew have been assembled from the famed sketch show. Alec Baldwin is the scene stealer as the new network executive and even the normally unwatchable Tracy Morgan somehow finds his slot here. This is a must watch satire from the incredibly talented Tina Fey.

The laughs just aren't there for season seven, but there's enough for the show's loyal watchers to cling on to before saying goodbye.

*whew* At least they ended with an uptick instead of bottoming out. A shortened number of episodes helped keep things fast and light for the farewell season. In addition to classic sitcom premeses (marriage, babies, new jobs), the show uses its final season to take a swipe at as many of its own characters (and Hollywood celebrities) as it can. In 13 episodes, we see still more insane guest stars show up, including the likes of Ryan Lochte, Tony Bennett, Tim Meadows, Florence Henderson, Bryan Cranston (!), Octavia Spencer, Gayle King, and John Hodgman. Of course, that doesn't count the throngs of recurring guest stars that return for one last hurrah. There are too many to list, but for me, the top two will always be Will Arnett's Devon Banks (so many gravelly-voiced double entendres!), and Chris Parnell's Dr. Spacemen (one day, he will finish medical school). Even with a short run, there are some memorable episodes. The two part "Unwindulax" and "There's No I in America" have a lot of great political and character humour (and make great use of Jenna). "Game Over" features both Will Arnett and Chloe Moretz, in winner-take-all final showdown for corporate domination. The finale "Hogcock/Last Lunch" has a lot of great moments, and sort of puts a bow on the series. For me, 30 Rock began as that show that was on after The Office on Thursday nights. Over time, though, it morphed into a witty, silly, and enjoyable show all its own. Whether its insane Tracy one-liners, crazy corporate acronymns, or the ever-present lampshade hanging, 30 Rock is an underappreciated comedy that I will always have fond memories of. To summarize it in a phrase, it's somewhat political, but mostly ridiculous.

Resourceful and poignant as always.

Clever, hilarious comedy. A behind-the-scenes look at the the cast and crew of The Girly Show (TGS), an NBC skit-comedy program. Centres on the executive producer of the show, Liz Lemmon (played by Tina Fey), her boss, GE/NBC executive Jack Donaghy (Alec Baldwin). Created by Tina Fey, of SNL fame, 30 Rock is incredibly clever, especially in its references to topical events and in poking fun at the entertainment industry. Quite over-the-top at times, and delightfully so. The jokes come thick and fast, sometimes too fast - you've hardly digested one and the next one is upon you. If there is a negative, that is it - with the humour being so clever, you need some breathing space to sometimes get the jokes and being so snappy, you can easily miss things. Great performances and perfect casting. Alec Baldwin probably has the toughest gig, as his character is right-wing and capitalist to the extreme and is a living parody of not just the entertainment industry but business executives in general. Also, before this Baldwin was really considered only a drama-movie actor, so this is quite a change for him. He carries it off with aplomb. A classic and classy comedy series.

Amazing show that can change lives

If 90 % the audience really thought it was funny, why did they have low tv ratings. This was an awful show.

The TV series of its time. Funny, Smart and entertaining. Love it!