Adventure Time: Distant Lands: Season 1
(2020 - 2021)
Where to watch
Buy from $1.99
Buy from $2.99
Subscription
Buy from $1.99
You might also like
Transformers Rescue Bots Academy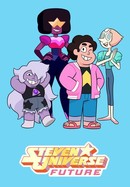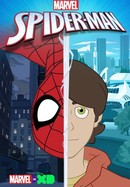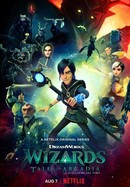 Rate And Review
Adventure Time: Distant Lands: Season 1 Photos
News & Interviews for Adventure Time: Distant Lands: Season 1
Audience Reviews for Adventure Time: Distant Lands: Season 1
The only thing that sucks is it ends.

Simply amazing from beginning to end. With such a wonderous world like adventure time, I'm happy they got to work with it for more episodes and hopefully more to come!! Every episode felt so perfect, it had meaning, Not like other revivals that ruin the franchise. Adventure time doesn't and has never disappointed me from a young age 7 to the age of 19.

"Obsidian" is the worst chapter, it's only and exclusively cheap fanservice for people with emotional deficiencies... that's a shame.

Distant Land gives us plus closure regarding the original series with telling separate, additional, longer stories and showing the true end of Adventure Time.

Fantastic, Hilarious, relatable

Can't wait to see the new season start this is a special series hence why there are only four episodes and in episode one BMO says he's looking for new friends but by the end of the episode he ends up back on Earth and he fines fin and Jake as babies and the reason he Finds them as babies is that in another episode Finn and Jake get reincarnated which means that another season is coming out in a proper full 25EP season not a special

This season should never been made. It is so bad! Cringey, not funny, poorly written, poorly animated, poorly voiced. It is so horrible, I don't even know where to start. I can only assume that people are giving it decent reviews for nostalgia. People might also be giving it good reviews because it's "progressive" subtexts. If you watch this, it is going to be for one of those two reasons, and the nostalgia isn't good enough. Just let sleeping dogs lie.

The older adventure time was amazing! But this new one is, in my opinion way too far off. It would be better if they continued from where it left off after the big fight and everything. Big let down tbh and I'd hope true adventure time fans would agree

A great, powerful, and emotionally riveting extension of a classic tv show. I remember watching Adventure Time on CN when I was 6 or 7. It ran for 10 seasons from 2010-2018. In 2020, HBO MAX gave it life again with Adventure Time: Distant Lands. BMO, Obsidian, and Together Again are all great, well made, and beautifully animated episodes that expand the world and give it a brand new ending that was surprisingly more powerful than the original. I loved this series and am excited to see where it goes next!! 5/5.

I am enjoying watching this adaptation spin-off off Adventure Time very much ! It's great !