After Life: Season 1
(2019)
You might also like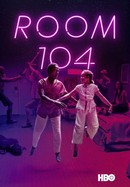 Rate And Review
After Life: Season 1 Photos
News & Interviews for After Life: Season 1
Audience Reviews for After Life: Season 1
This one is hard to put into words. I have very conflicted feelings about it. It is very good, but it is hard to say I liked it because it is so dark and heavy in spots. The premises surrounds Ricky Gervais' attempts to come to terms, or not, with his wife's cancer death. He is suicidal and bitter. The show is painfully dark and deeply depressing in spots. It I s very, very funny in others. It is very human and real. The characters are one of the three pillars of its strength. The second is the strength of the writing. It is rich and authentic. The third is the acting. Subtle, real, and engaging. I wanted to stop watching this in first or second episode, not because it was bad, but because I felt bad... Glad I hung in there.

Brilliant! Watched it 3 times!

So well thought out and performed. Definitely a favorite. Would recommend.

Cried and laughed. Very good. But Ricky kind of recycled a lot of his old jokes

As someone struglying with depresion i realeted to the main charackter quite a bit. His none caring additued for those around him and simply doing what he want´s because in the end he will anyways be dead.

This show is absolutely brilliant, you'll laugh in one scene and you'll cry in another all in the same episode. I was hooked immediately, can't wait for season 3

The story of a man trying everything to move on from his misery, highlighting his daily life at home, office and his overall neighborhood. The story is not developing, just going back and forth. Have to praise Ricky Gervais for the dual roles in this show | Follow us at @uncle.review

After Life Season 1 is hilarious and sad at the same time. If you are a fan of Gervais' earlier work then you will enjoy this series.

It shows Tony's path to happiness very well and all this with Ricky Gervais's excellent portrayal, directing, writing. The whole cast is great, they masterfully bring the expected performance and shaping from a series with this kind of theme. Dramatic and comical at the same time.

Nice, quaint, gives you a good introspective thought provoking time.